Saint-Guilhem-le-Désert: A Day Trip
Situated in the stunning Hérault Valley, the medieval village of Saint-Guilhem-le-Désert makes a perfect destination for a picturesque day trip. Known for its historical heritage and breathtaking natural surroundings, this hidden gem offers an enchanting escape from modern life. Read on to discover the top things to do during a day trip to Saint-Guilhem-le-Désert.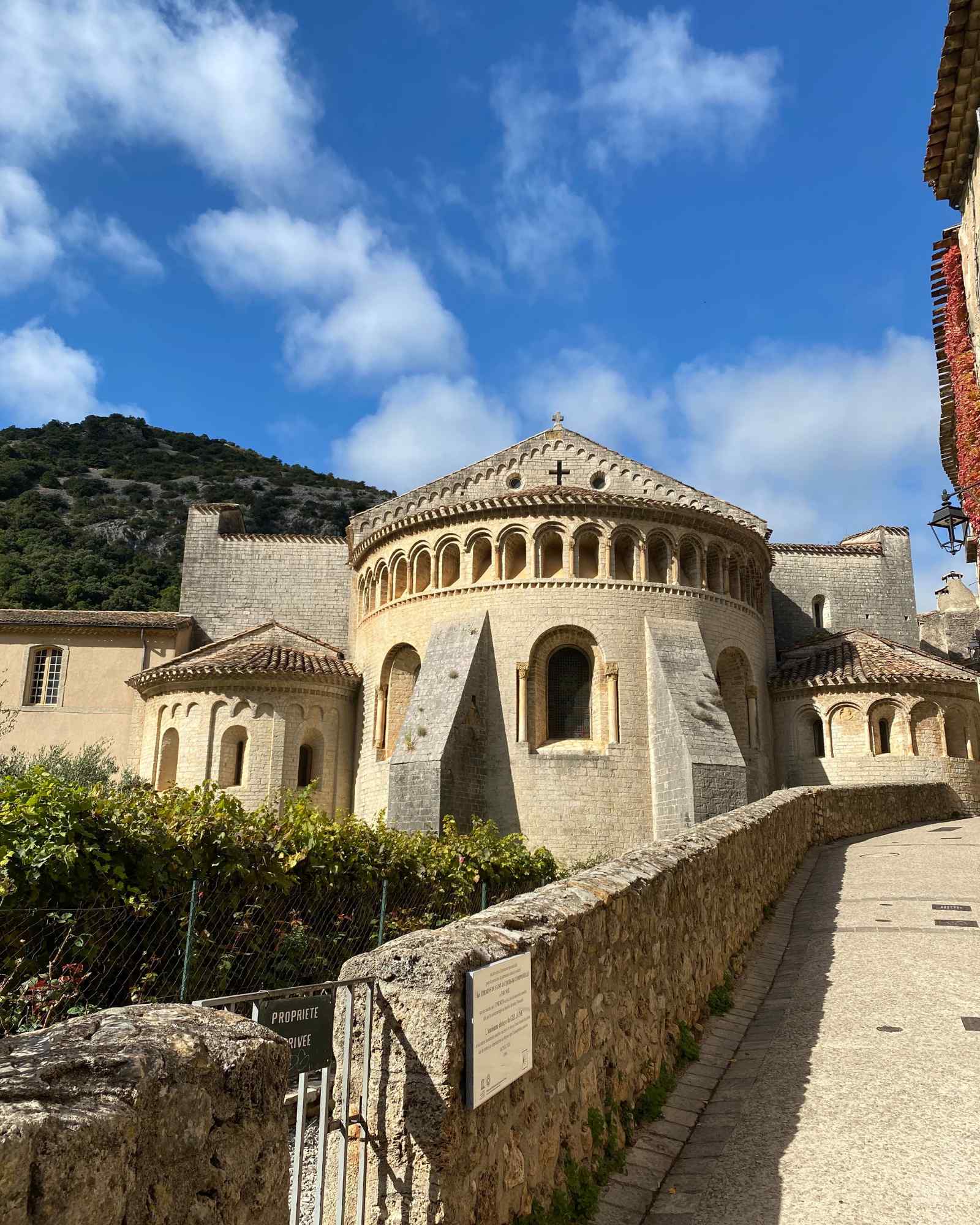 1. Discover the Gellone Abbey
Start your day by immersing yourself in history at the Abbey of Gellone, a UNESCO World Heritage site and a remarkable example of medieval architecture. Step back in time as you explore the abbey's intricately carved cloister, ancient chapels, and impressive collections of religious artifacts. Be sure to visit the tomb of Saint William of Gellone, the founder of the abbey and a revered figure in the region.
2. Wander the Cobblestone Streets
Saint-Guilhem-le-Désert's narrow, winding streets lined with charming stone houses and artisan workshops invite leisurely strolls. Explore the village at your own pace, admiring the well-preserved medieval architecture and soaking up the tranquil ambiance. Don't miss Rue de la Fontaine, a picturesque street adorned with vibrant flowers, and Rue du Barry, where you can find local boutiques offering handmade crafts and souvenirs.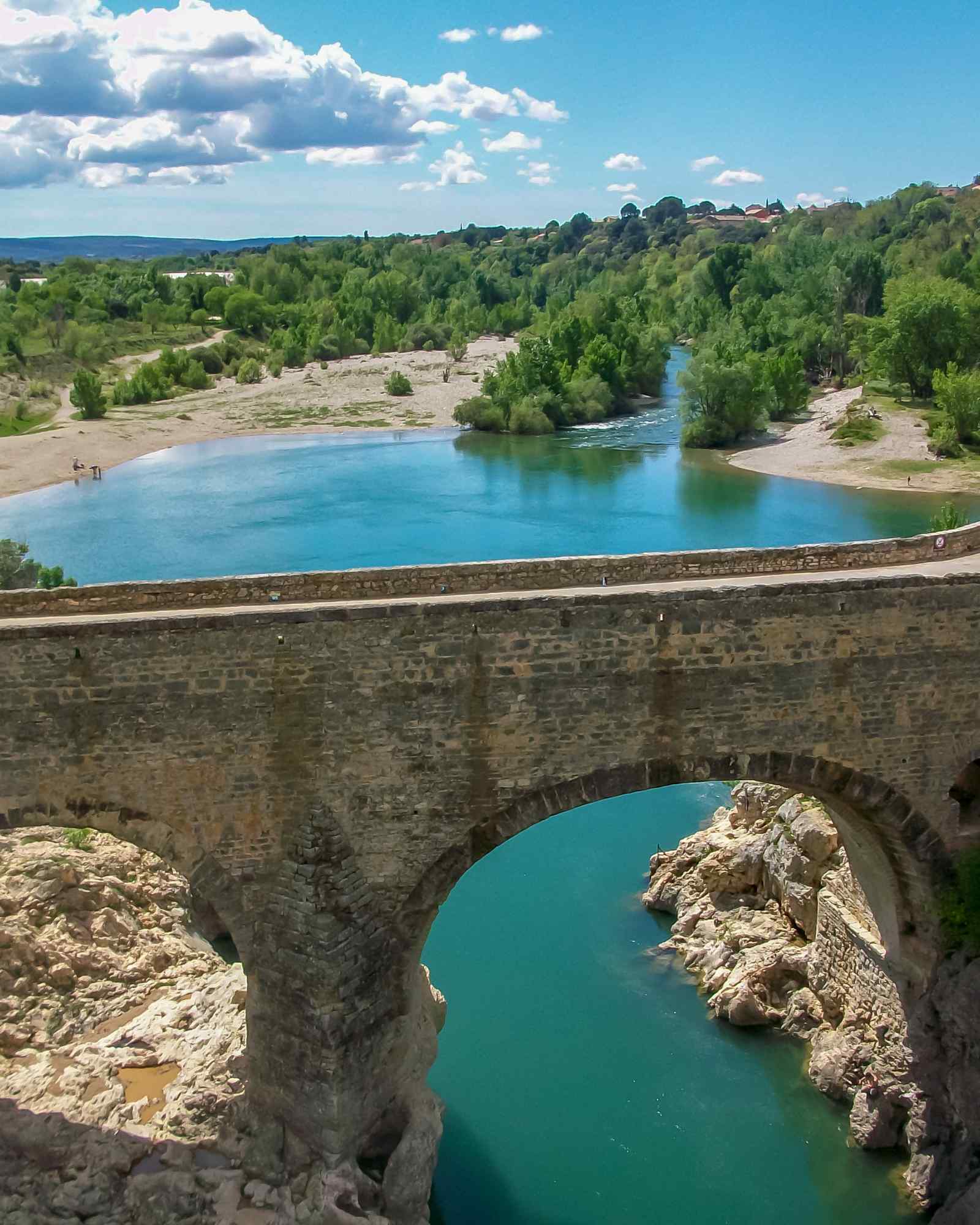 3. Visit the Devil's Bridge
A short walk from the village leads you to Pont du Diable (Devil's Bridge), an ancient marvel that spans the Verdus River. Take in the awe-inspiring beauty of the bridge, which dates back to the 11th century. Dare to descend to the riverbank for a refreshing dip in the crystal-clear waters or enjoy a picnic surrounded by nature's splendour.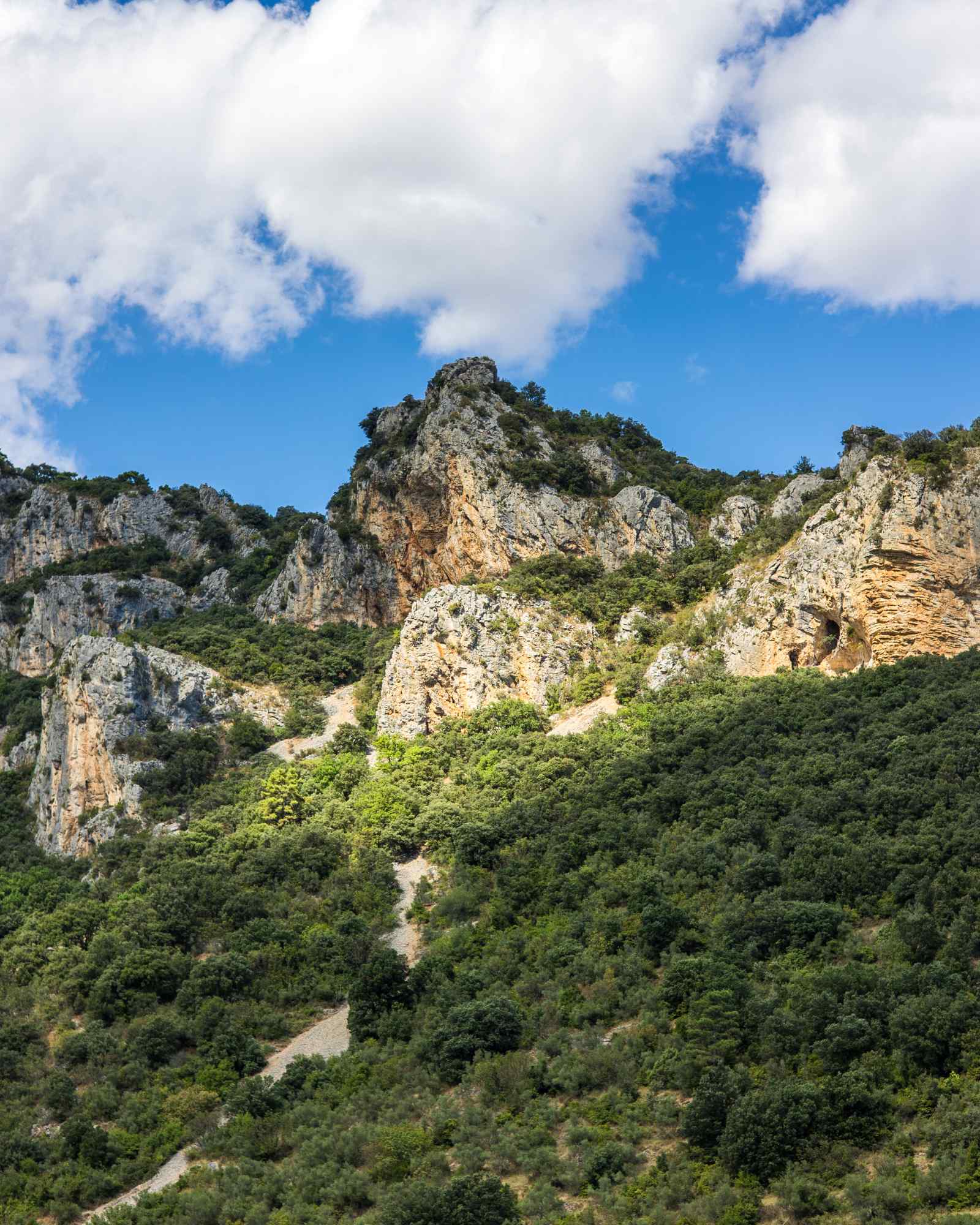 4. Hike the Gorges of the Hérault
Nature enthusiasts will be delighted by the opportunity to explore the stunning Gorges of the Hérault, a verdant canyon carved by the river. Lace up your hiking boots and embark on a scenic trek along the well-marked trails that wind through the canyon's lush forests and dramatic cliffs. Marvel at the breathtaking vistas, hidden waterfalls, and abundant wildlife that make this area a haven for outdoor adventurers.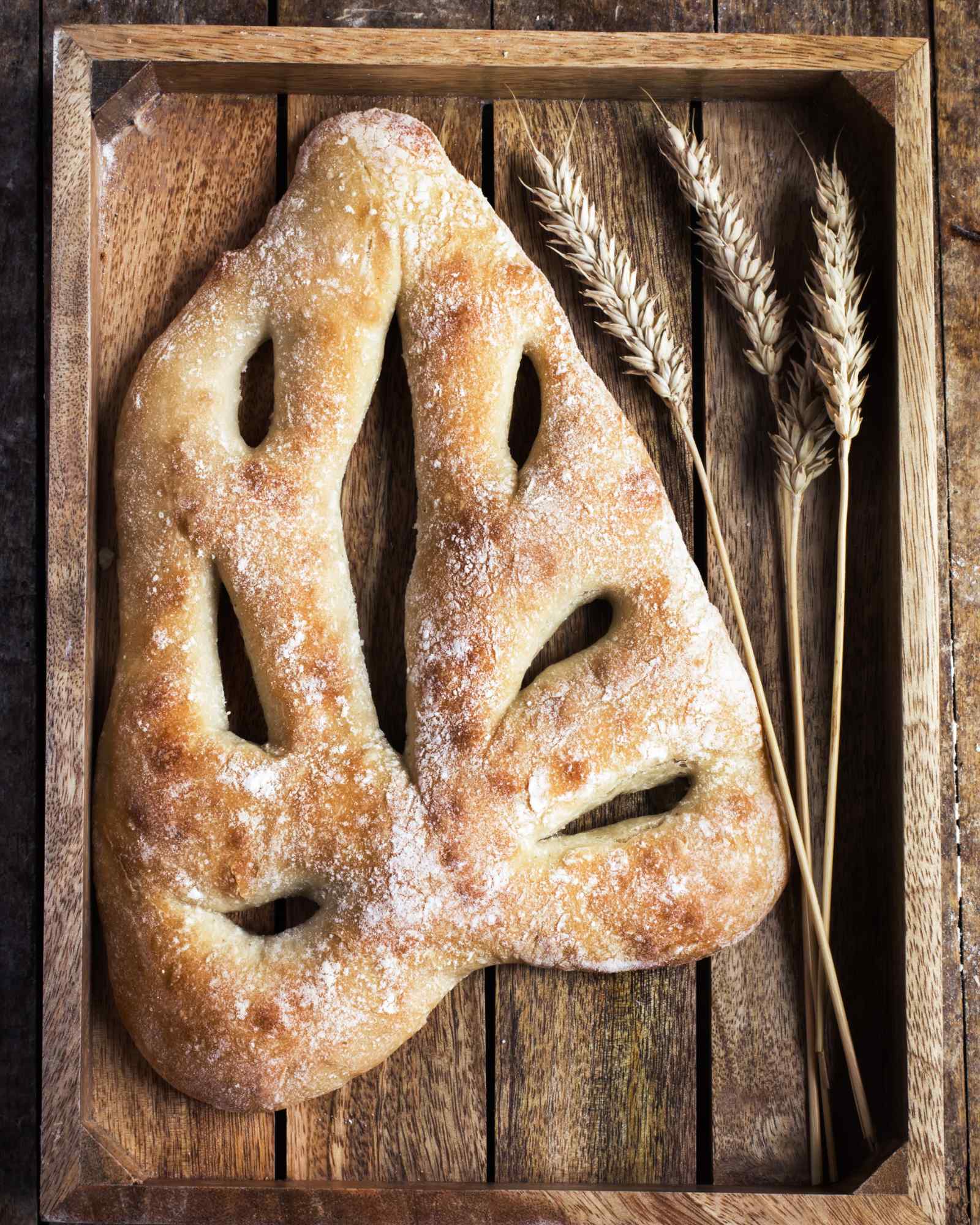 5. Taste Local Delicacies
Indulge in the culinary delights of the region by savouring the traditional gastronomy of Saint-Guilhem-le-Désert. Stop by one of the local cafés or restaurants to sample delectable dishes featuring locally sourced ingredients, such as Roquefort cheese, Languedoc wines, and succulent lamb specialties. Don't forget to try the famous "fougasse," a mouthwatering local bread often flavored with olives or anchovies.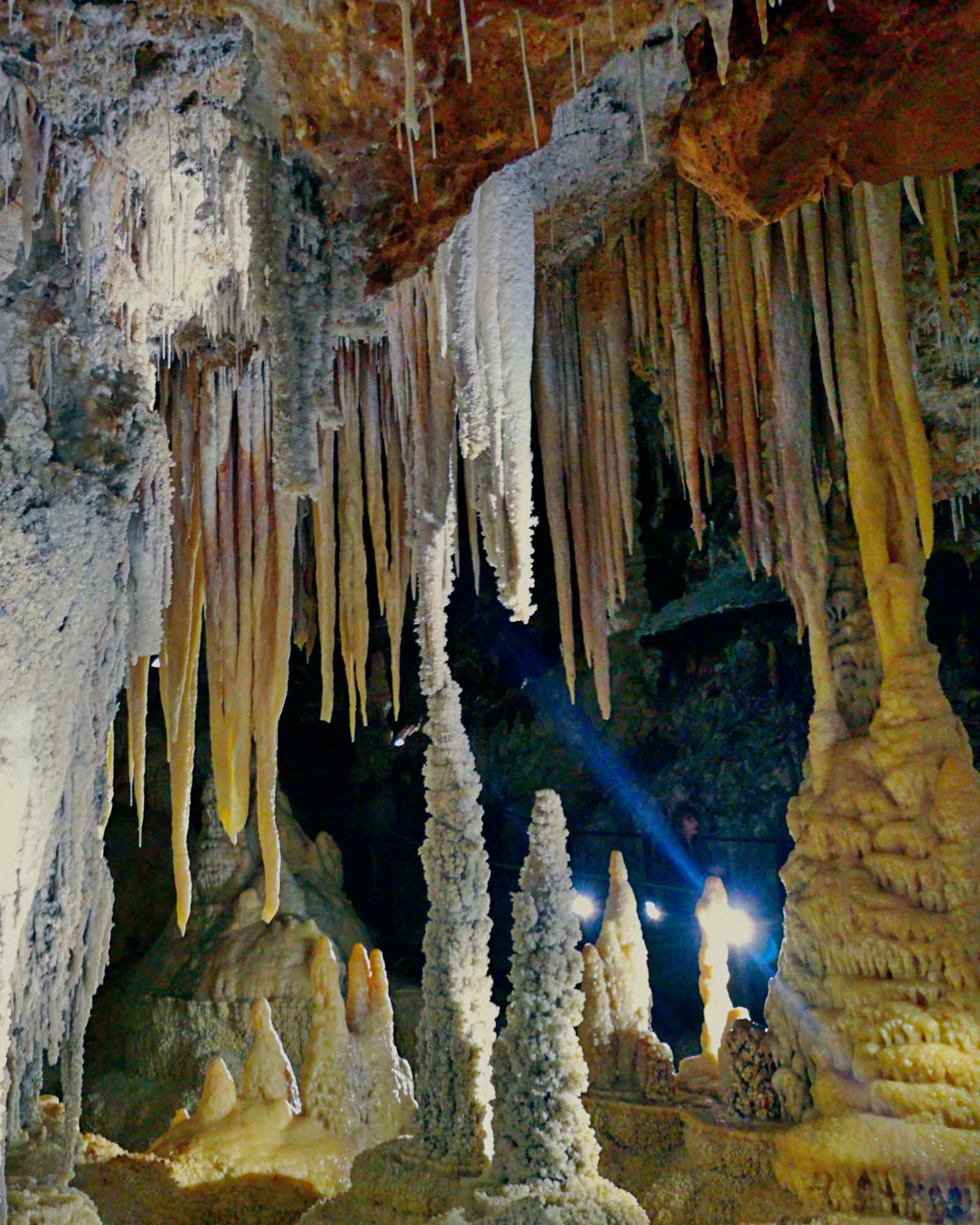 6. Explore the Cave of Clamouse
If it gets too hot above ground, why not head underground? A short drive from the village you will find the mesmerizing Cave of Clamouse. Descend into the depths of this awe-inspiring subterranean wonderland, where magnificent stalactites and stalagmites adorn the caverns. Embark on a guided tour to learn about the cave's geological formations and the unique ecosystem that thrives within.
Saint-Guilhem-le-Désert offers a captivating blend of history, natural beauty and tranquility, making it an ideal destination for a day trip. From exploring medieval architecture to hiking through breathtaking landscapes and savoring local delicacies, this enchanting village has something to offer every visitor. Whether you're a history buff, a nature lover, or a food enthusiast, a day spent in Saint-Guilhem-le-Désert will leave you with lasting memories of its serene charm and captivating allure.
Free Guide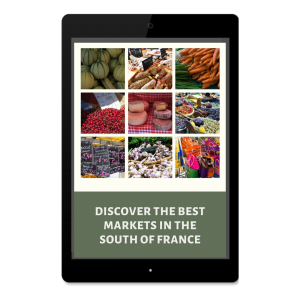 If you'd like more information about the wonderful markets of the Languedoc, don't hesitate to download this free guide
Free Guide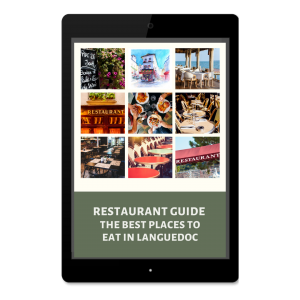 To discover some of our favourite restaurants in the region, you can download this practical guide.