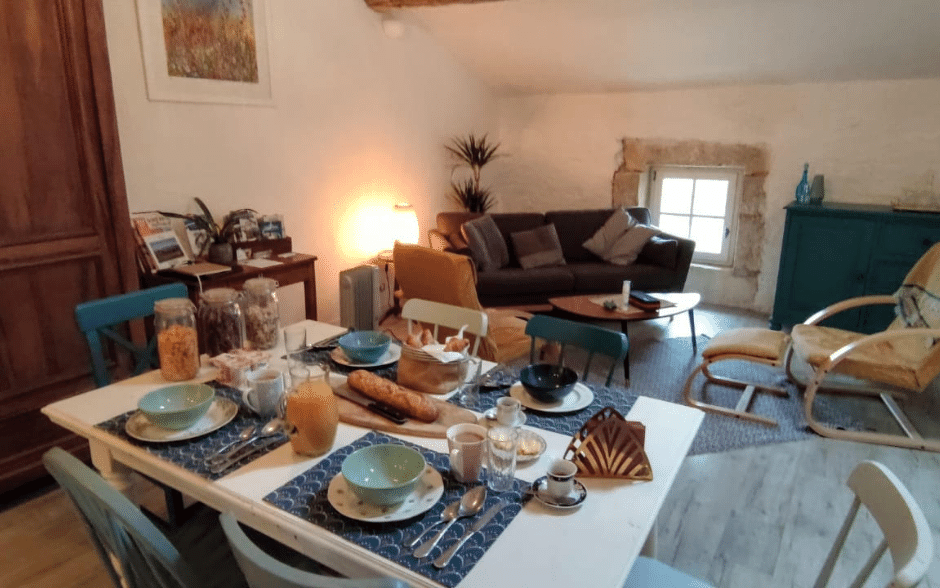 Continental Breakfast
Start your day enjoying a delicious continental breakfast served to you in the tranquil garden or spacious dining room.
This complimentary breakfast includes freshly baked pastries, traditional French baguette, home-made jams, a selection of cereals and muesli, yoghurts and local, seasonal fruit; all washed down with orange juice, fresh coffee, hot chocolate, tea or tisanes.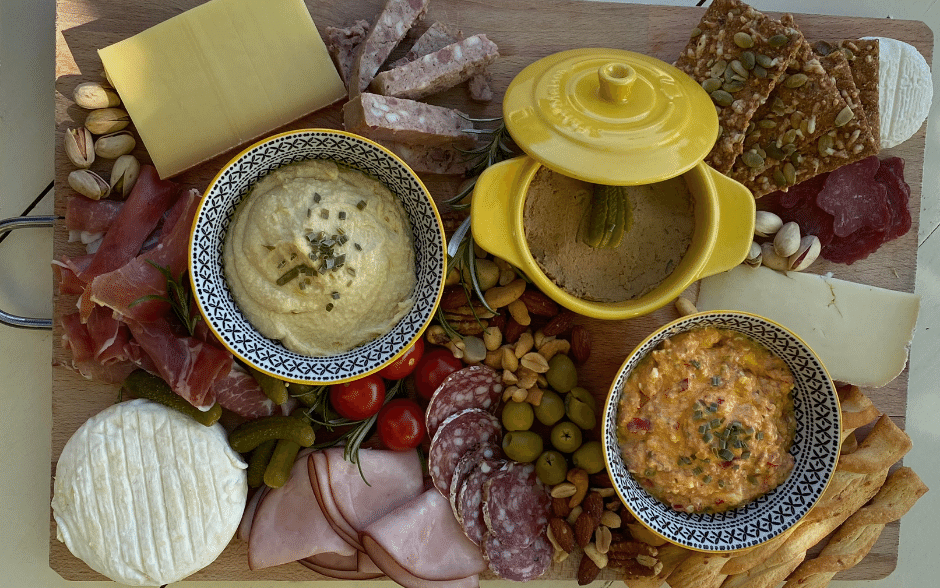 Sharing Platters
La Calade is surrounded by some wonderful restaurants but if you don't fancy heading out then make the most of the relaxing areas by ordering one of the charcuterie and cheese platters.
Choose from a selection of wonderful French cheeses and/or saucisson, cured meats and pâté
These are accompanied by a combination of fresh baguettes, olives, cornichons, tomatoes, grapes, apples, crackers and nuts.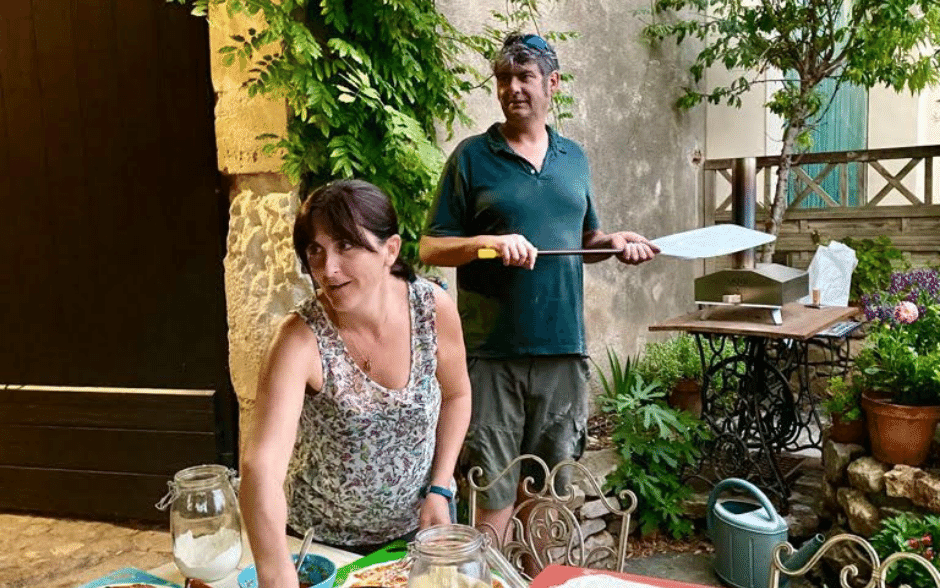 Let us cook for you
Having worked in catering for so long we love cooking for our guests. Why not let us fire up the pizza oven and cook delicious pizzas for you so you can just sit back and relax, enjoy the Mediterranean sunshine and not worry about who is going to cook.
And if you have any special requests or would like any other meals provided during your stay, please just ask and I'm sure we'll be able to help.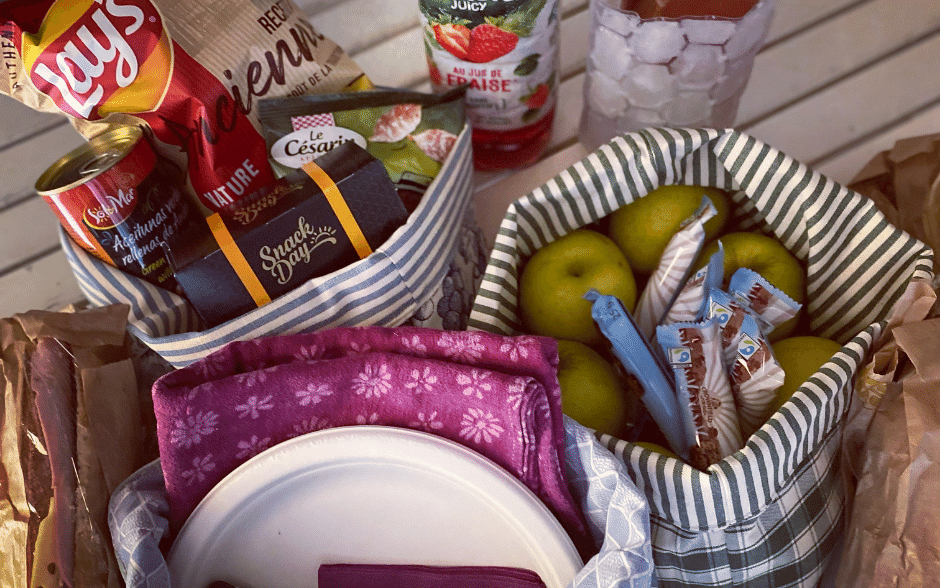 Picnics
If you are going out for the day why not take the stress out of organising lunch and let us provide you with a delicious picnic? And how about including a bottle of chilled rosé from the village winery?
Your picnic basket will include a selection of freshly made baguettes, home-made quiche, crisps and snacks, olives, fresh local fruit and drinks with tablecloths and all the necessary plates and glasses.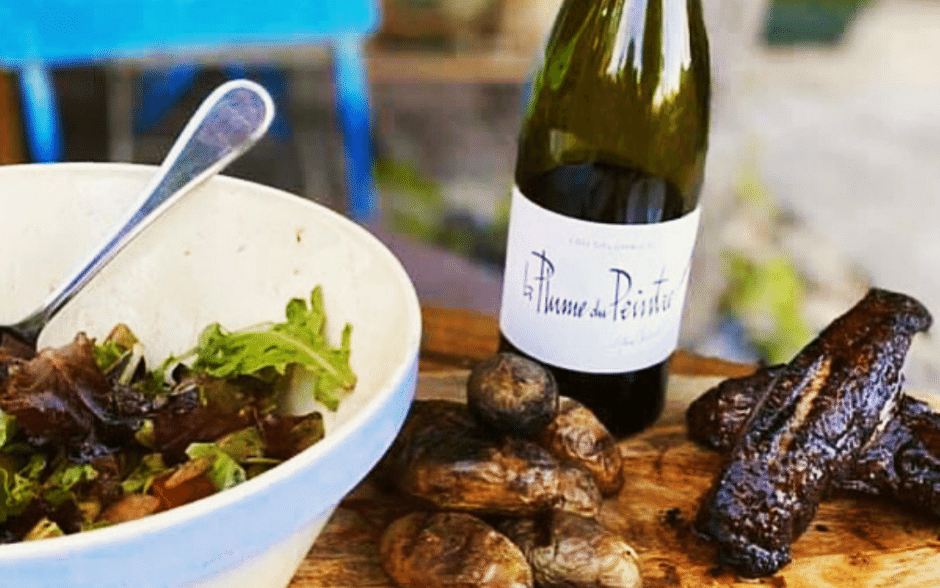 Barbecue & Plancha
A gas barbecue and an electric plancha are available for your use, so why not pop to a traditional market, buy some wonderful local produce and relax in the evening sunshine in the tranquil garden and not worry about going out?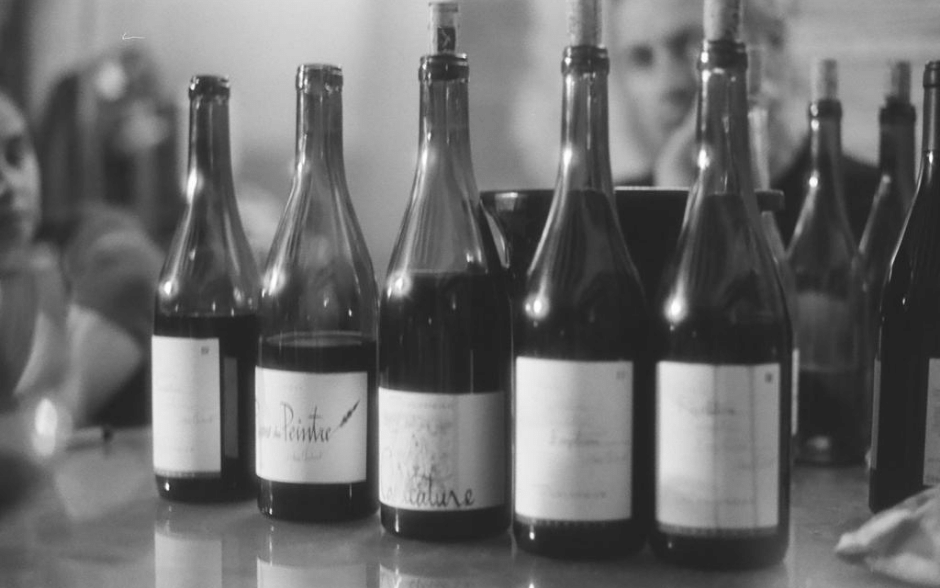 Wine Tasting
Also on offer is an evening of wine tasting at La Calade with one of our local village wineries – Domaine Lou Colombier.  Enjoy a selection of fantastic local red, white and rosé wines accompanied by nibbles in the coolness of the bar area with the very enthusiastic and knowledgeable proprietor Alain.
"A lovely place to base yourself for a few days to explore the region by car or bike. Quirkiness of the use of old furniture to decorate such as treadle sewing machines as basin stands. Good selection of bedroom configurations - double, twin and a family room.
Welcoming and engaging hosts. Beautiful home and thoughtfully decorated. Plenty of space. Lovely village to wander around. Owners gave us a lift into town which was very much appreciated. Rob and Natalie were wonderful hosts"