Les Halles de Narbonne Indoor Market
Runner-up in 2021 – Narbonne indoor market has just deservedly won 'le plus beau marché de France 2022' in a much-loved annual contest. This elegant Baltard-style pavillion, famous throughout the South of France is a must-visit for foodies, and has been since 1901.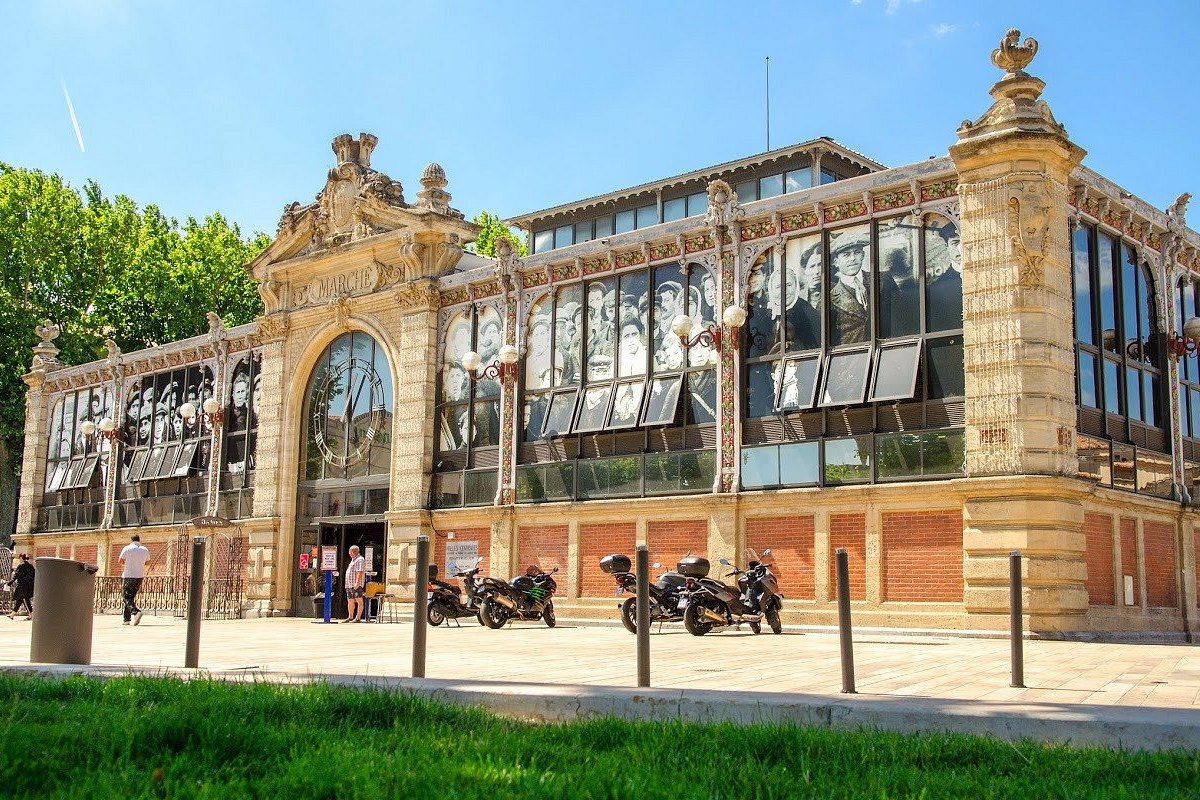 Narbonne Indoor Market Architecture
Stunningly situated in the heart of the city, just next to the Canal de la Robine – Narbonne's indoor market is both an institution and a landmark. This remarkable building is pure Baltard style with its superb cast-iron structure combined with glass, stone pillars, a majestic roof and magnificent entrance.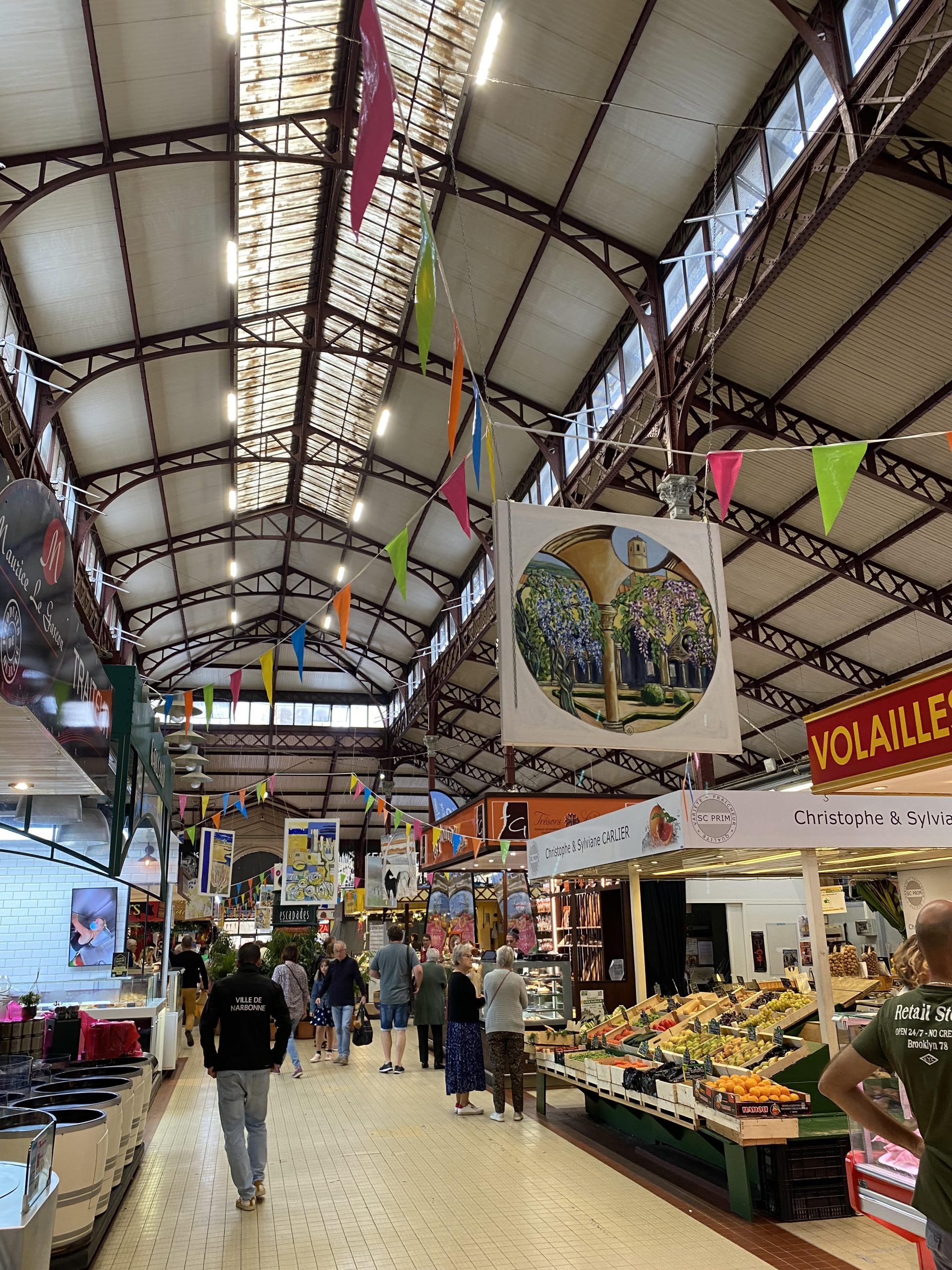 Inside les Halles – Narbonne Indoor Market
The market is home to more than 70 food stalls selling high quality fresh produce from bread to cheese, meat, poultry and fish to fresh fruit and vegetables. You'll also find delicatessens, bars, restaurants and even wine merchants from the area.
Locals go to meet up with friends and do their shopping. However, it is not only locals who find their way to the market; Les Halles attracts people from all over the world. Despite this influx of tourists almost all year round, this well-maintained, authentic market has managed to preserve the spirit of the traders who have animated it for decades.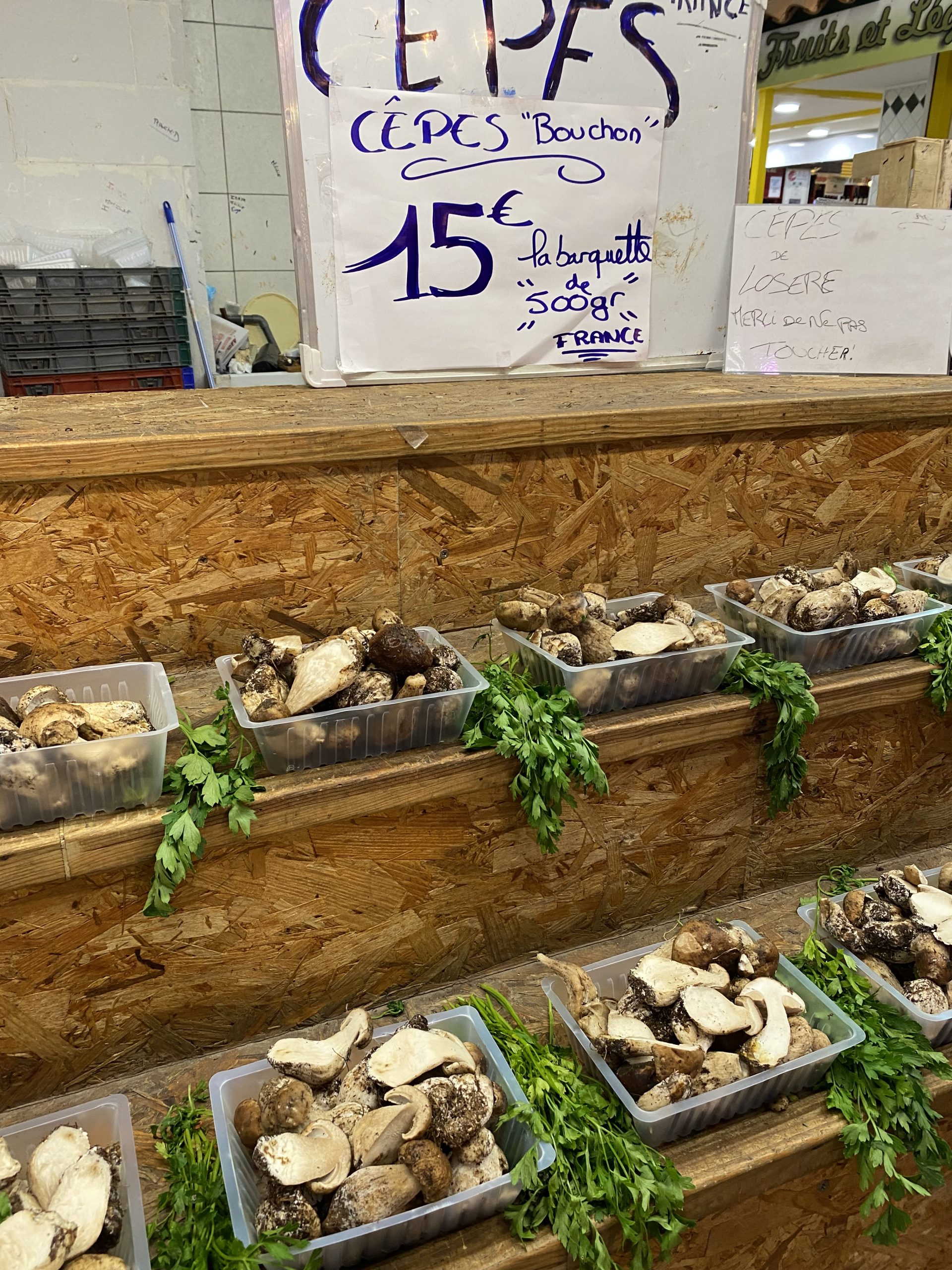 When to go to Narbonne Indoor Market
Les Halles are open every day from 7am to 2pm including Sundays and holidays but on Mondays, some stands are closed. Every Thursday and Sunday, there is even more reason to visit when the Cours Mirabeau and Cours de la République transform into a colourful outdoor market selling everything from clothes and bags to books and tableware.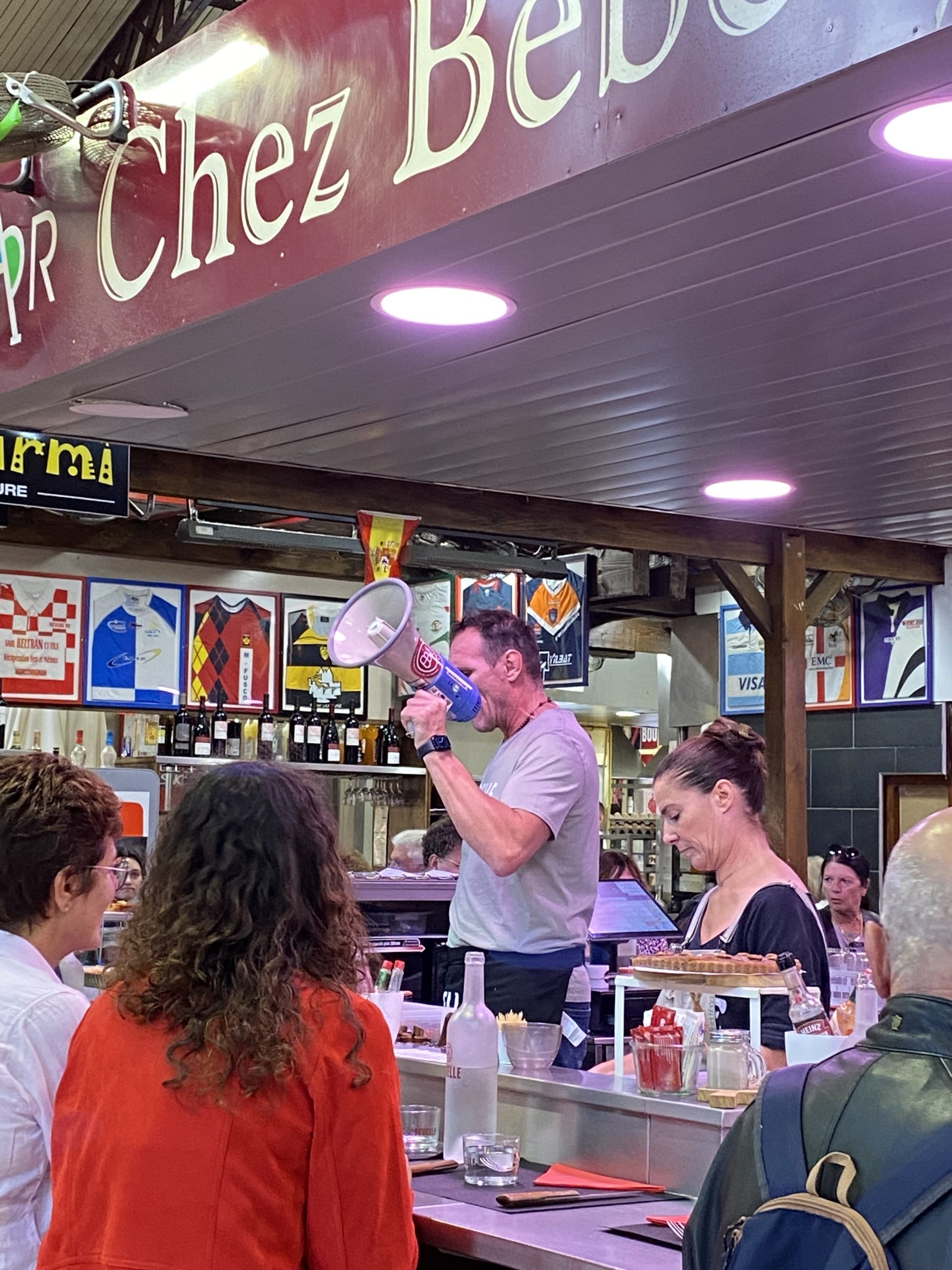 After a stroll around the market, you might have worked up an appetite – there are many great restaurants serving up local fish specialities, tapas and snacks but our favourite is the iconic, lively Chez Bebelle. Since 2002 three generations of the same family have been offering a range of delicious grilled meats, served up with a side salad and homemade french fries.
The best bit though? The show! Ex-pro rugby player Babelle orders the meat on a megaphone from the butchers surrounding his stall, who cut the meat and throw it over to Babelle, who catches it like the pro he is and passes it to his sister on the grill! Chez Bebelle is always busy but is definitely worth queuing up for, and there's enough entertainment to make the wait fly by! 
Free Guide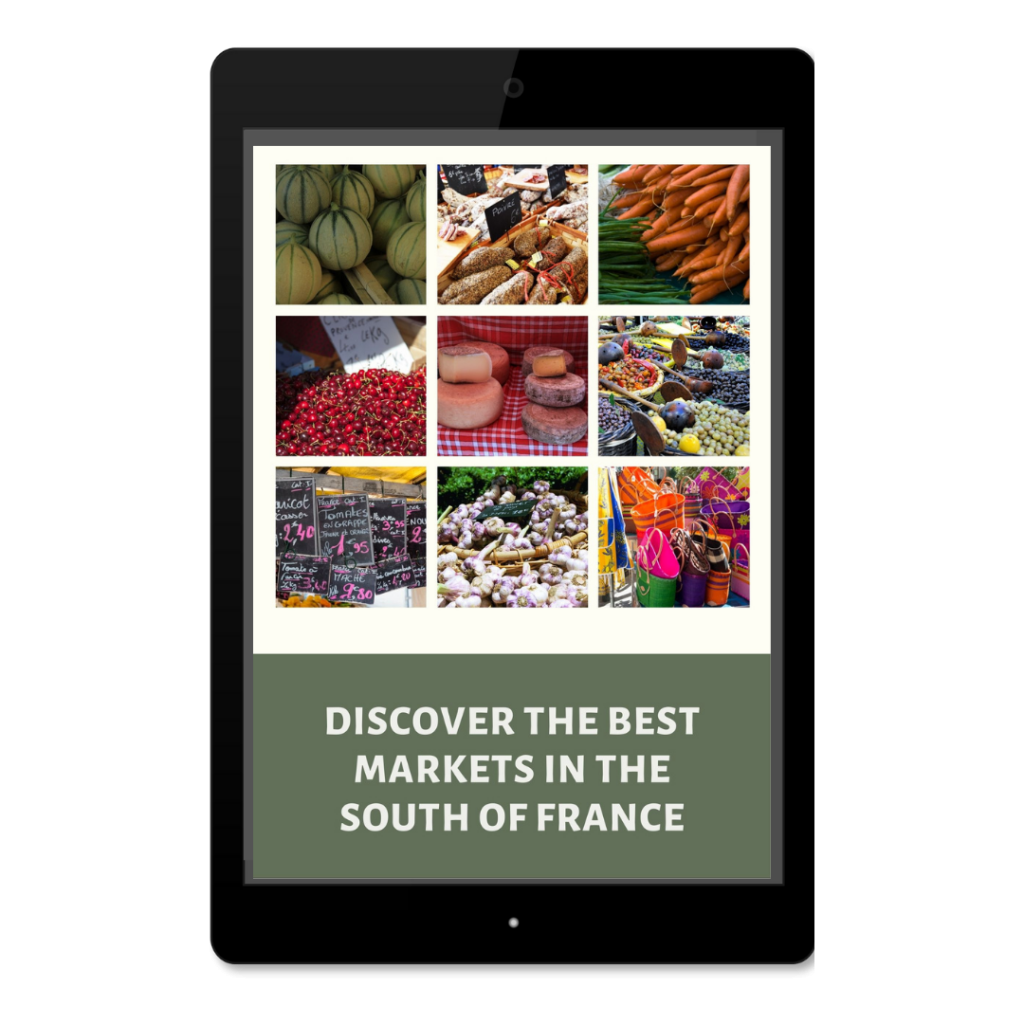 If you'd like more information on the wonderful markets of the Languedoc please feel free to download this handy guide
Free Guide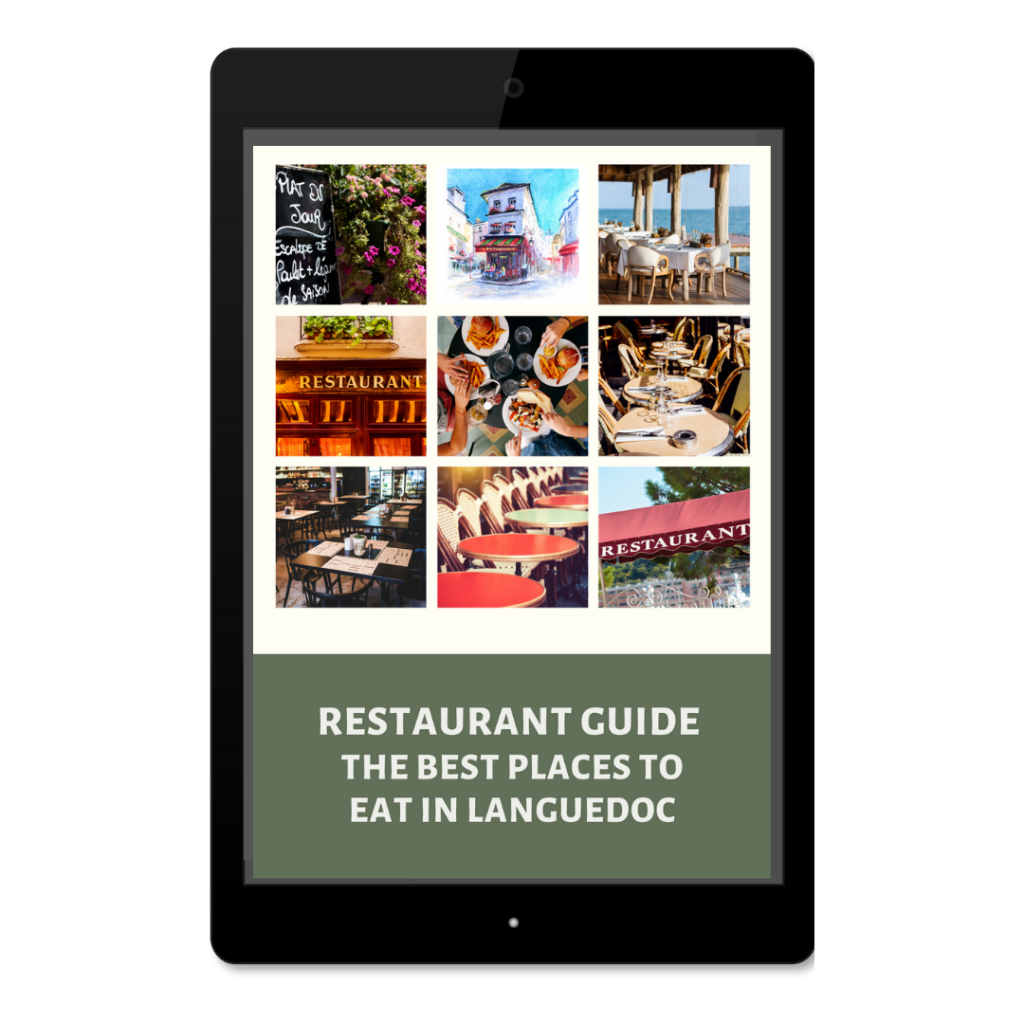 To find out about some of our favourite restaurants in the area you can download this handy guide