December is a wonderful month to visit France, a time when the entire country comes alive with seasonal delights. Ice skating rinks are set up in major cities, often alongside Christmas markets that fill the streets and squares, attracting crowds who come to see, shop, eat and drink, and celebrate the holiday season.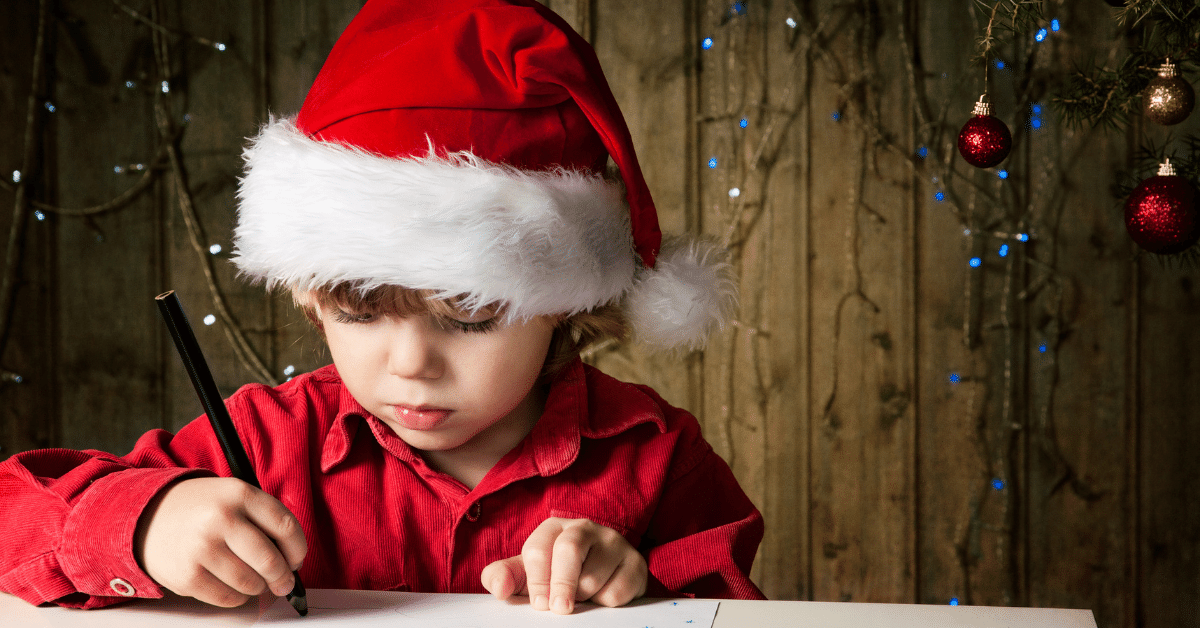 Writing to Santa is tradition across the world, but in France he writes back! Since a law was passed in 1962 stating that children who write to Père Noël must receive a response by way of a postcard, countless children have had a response from the postal centre in Libourne, Gironde on behalf of the big man!
For children in France, there's the added bonus of St Nicholas' Day on the 6th December. On the eve of these festivities, children place their shoes next to the fireplace as they sing traditional songs or hear stories about the saint. When they wake in the morning they'll either find their shoes filled with treats, if they've been good – or for those children who find themselves on St Nicholas' naughty list, they'll find a bundle of twigs tied together with ribbon.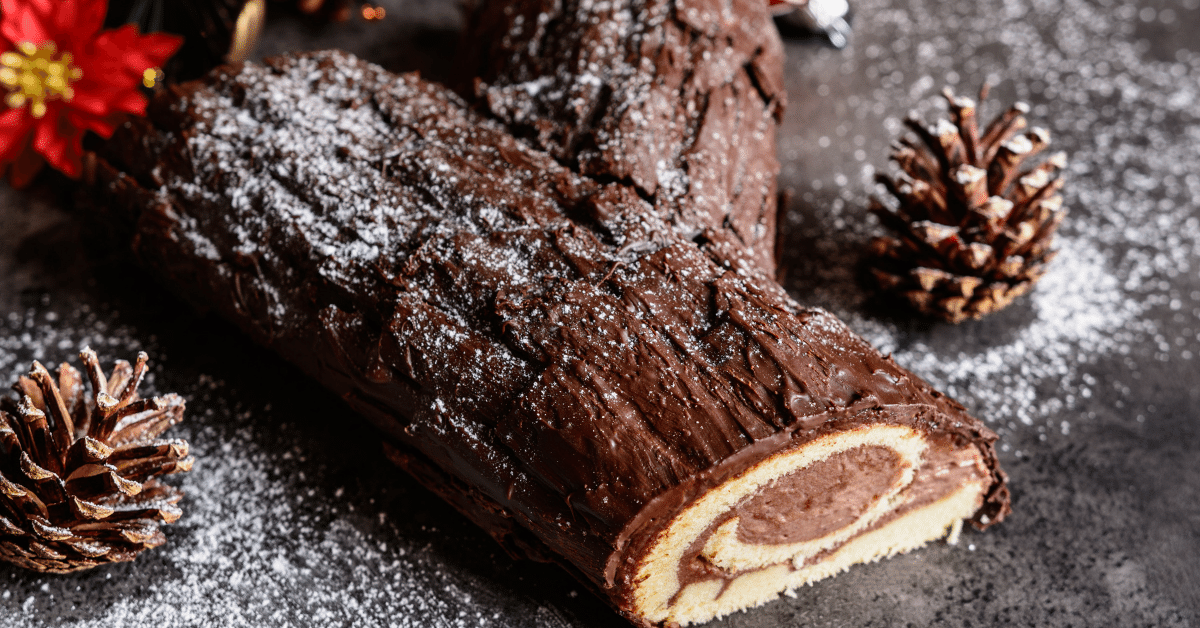 The French traditionally have their main meal – Le Réveillon de Noël – after midnight mass on Christmas Eve with family or close friends. The term derives from 'réveil' which means waking – so taking part means staying awake past midnight to enjoy the feast.
The food served during Réveillon is traditional French and often luxurious – oysters, snails and foie gras, followed by roasted turkey, pheasant or lobster, candied chesnuts and truffles. Dessert is usually a bûche de Noël or yule log paying homage to the tradition of burning a yule log during the festive period. While a small glass of sweet liqueur is the perfect accompaniment to the chocolate pudding, a merry flow of champagne is preferred with the main course!
You might well find restaurants shut and many shops with very restricted hours on the 24th. But in small towns and villages, you'll always find the baker and the grocer open on Christmas Day morning, as well as the local bars. They will all close on Christmas Day afternoon, however.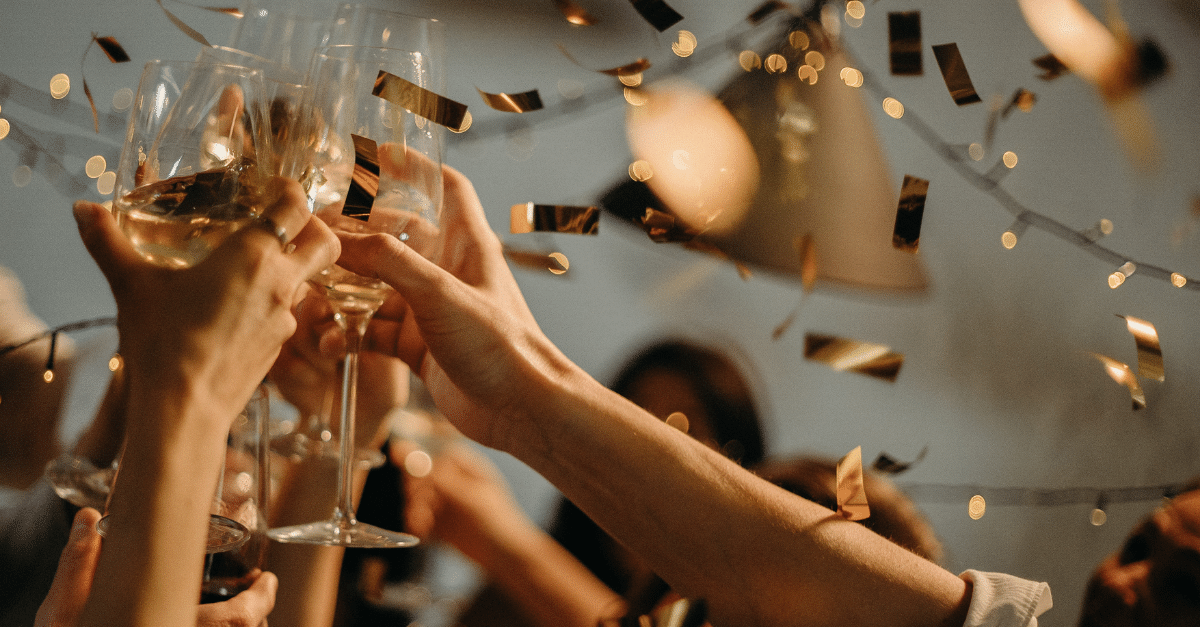 The French festive dining experience is most definitely a marathon, not a sprint, as festive feasts continue into the New Year with the second feast – le Réveillon de la Saint Sylvestre on 31st December. This dinner is celebrated mainly with friends and is followed by a big party.
If you're heading out  you will need to book a restaurant well in advance, especially in the big cities. All restaurants will serve a special menu, often very expensive, even in small restaurants. But dinner on New Year's Eve is a big public event, where everyone joins in the celebrations.
Christmas Markets & Fairs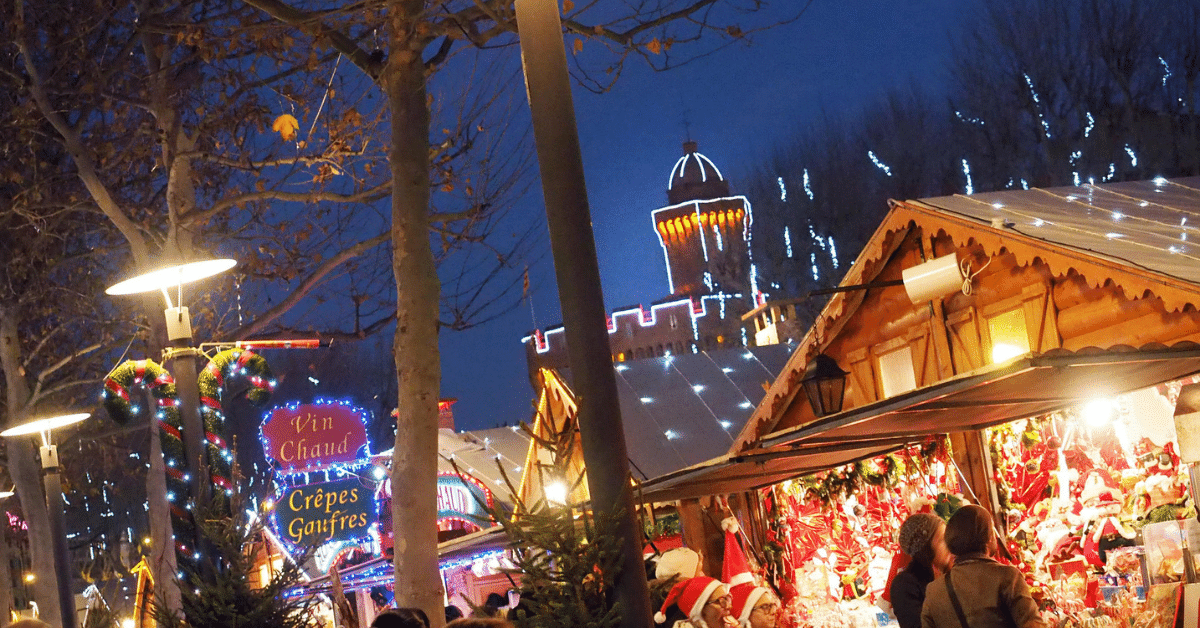 One of the best ways to get into the Christmas spirit in France in December is to visit the wonderful and varied Christmas markets. Most towns have one, whether it's for a day, a weekend or the whole month. Soak up the festive atmosphere with the smells of cinnamon, spices and roasted chestnuts.
Some of our favourites include Béziers for its illuminated musical fountains and winter wonderland, Toulouse for its traditional wooden chalets selling mulled wine and gifts and Narbonne for its small canal-side funfair and Santa Claus train. For a more comprehensive list of markets and their dates in the South of France, click here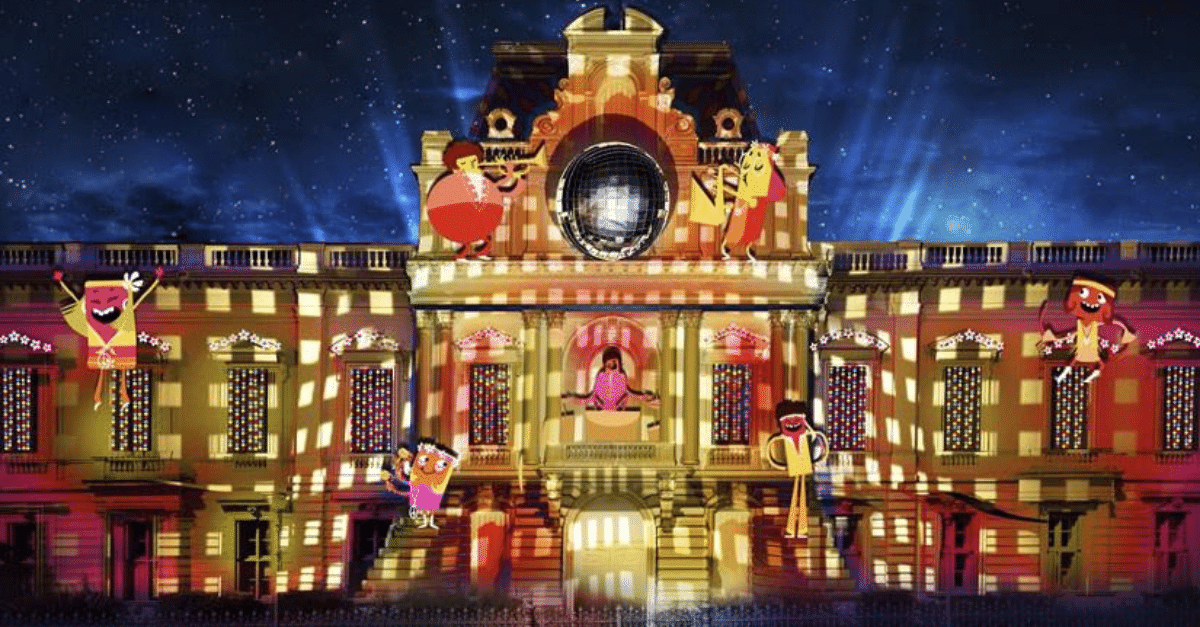 The French are extremely good both at lighting and at light installations, and you will see some spectacular displays. Many cities light up their buildings at Christmas, creating a very real fairytale setting. Montpellier is worth a visit at this time of year for that very reason.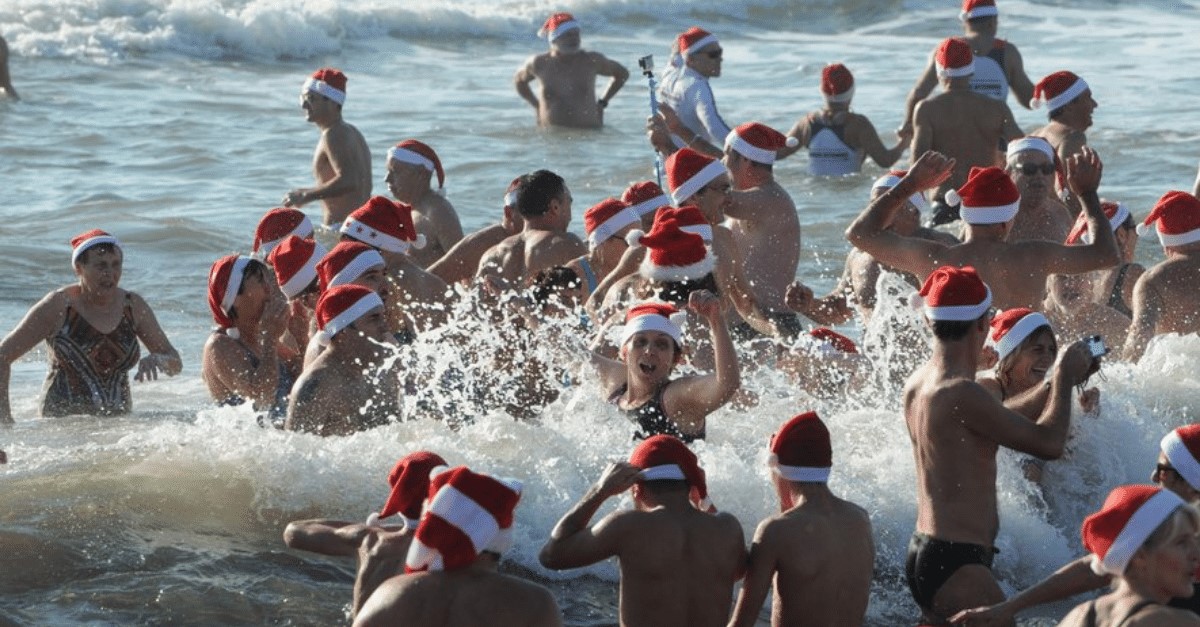 Another atmospheric and unique way to capture the feeling of Christmas is to visit the traditional Bain de Noël de Valras (now in its 38th year). On the 3rd Saturday of December more than 450 participants gather to dive into the Meditteranean ocean! Preceded by a zumba warm-up, accompanied by a band and followed by mulled wine and sweets and a parade of children's characters – Mickey, Minnie, Sponge Bob and Olaf the snowman; there's something for everyone!
If you are looking for a beautiful place to stay while you check out these Christmas markets in the South of France or any other time during the festive period, why not head over to our special offers page to see our December Special?
Free Guide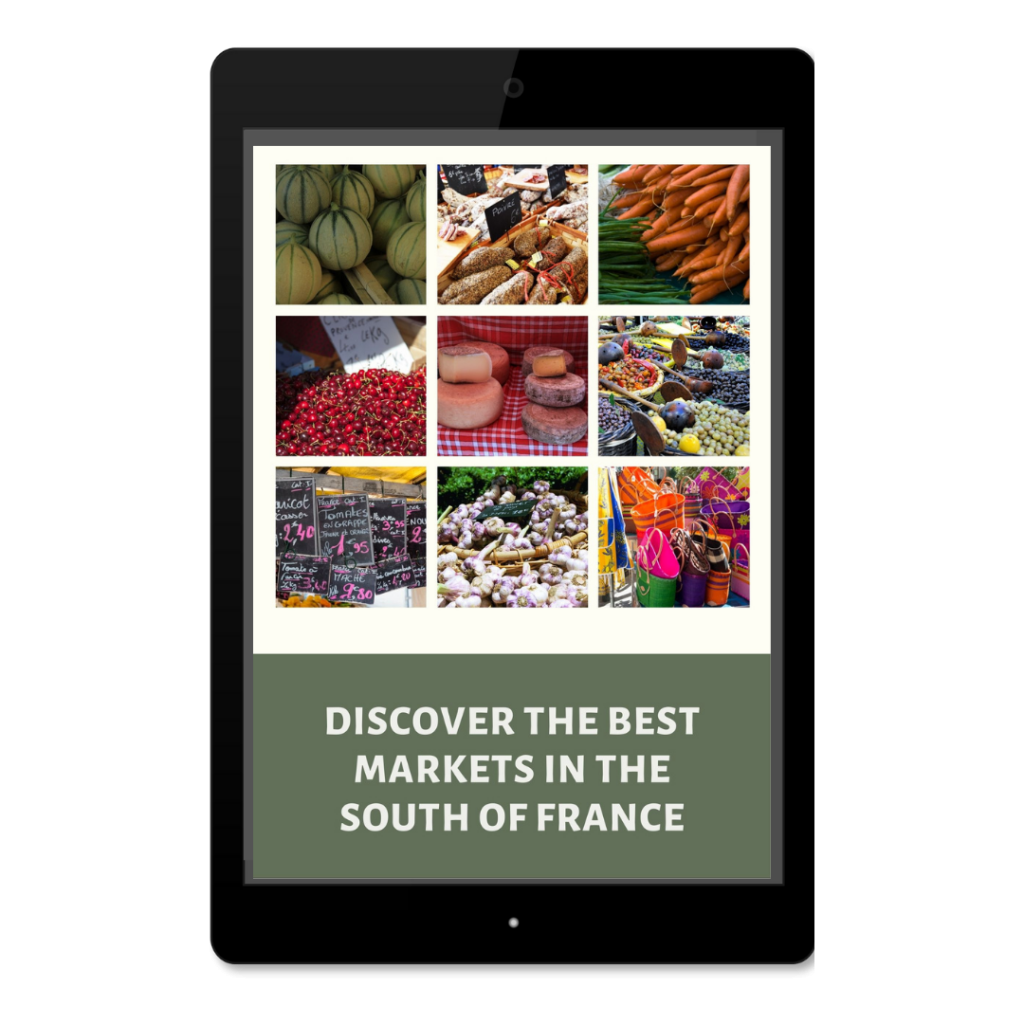 If you'd like more information on the wonderful markets of the Languedoc please feel free to download this handy guide
Free Guide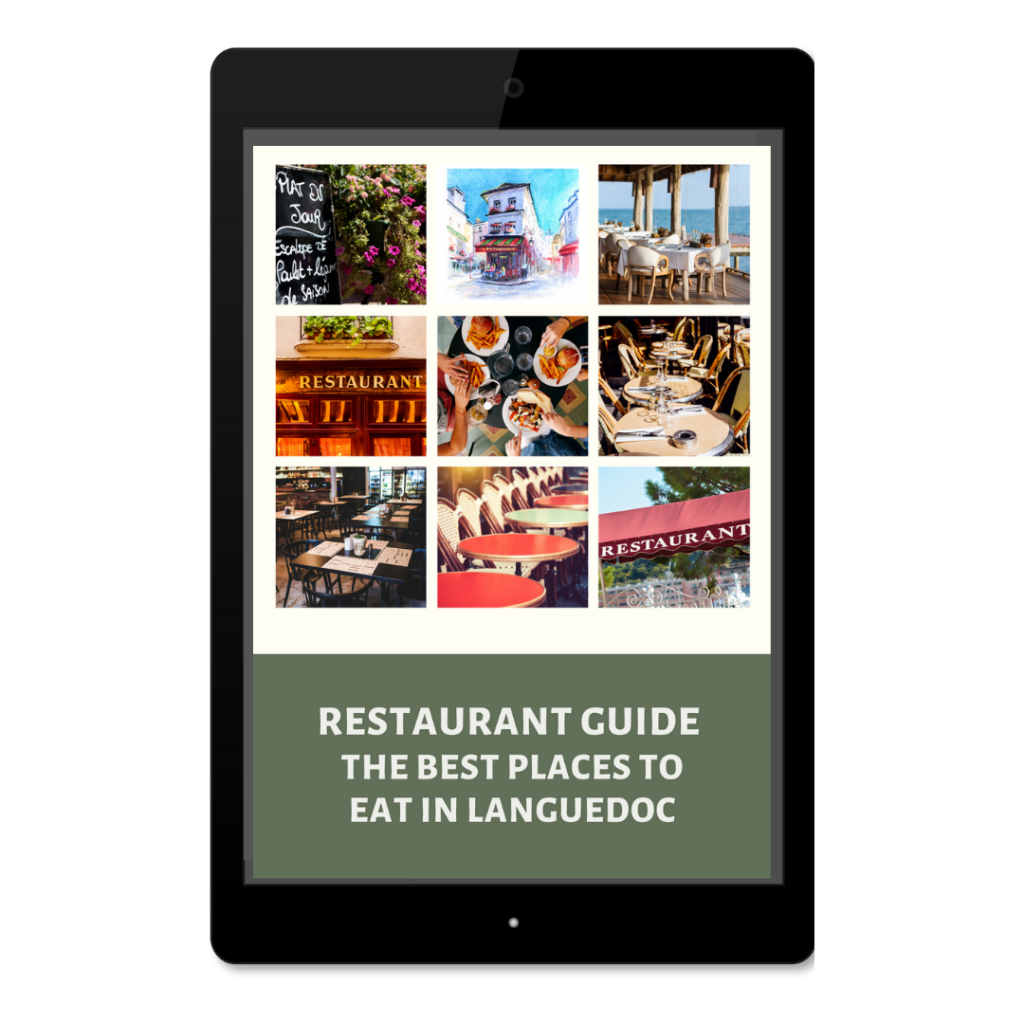 To find out about some of our favourite restaurants in the area you can download this handy guide