The village winery – Domaine Lou Colombier is a secret treasure situated at the top of Montouliers. And we now offer wine tastings from the comfort of La Calade, including at least 6 wines and some local nibbles or if you prefer you can head up the hill to the Domaine and take a look around and try the wines there. Carry on reading to find out more about our village winery of Domaine Lou Colombier and hear what the owner Alain has to say…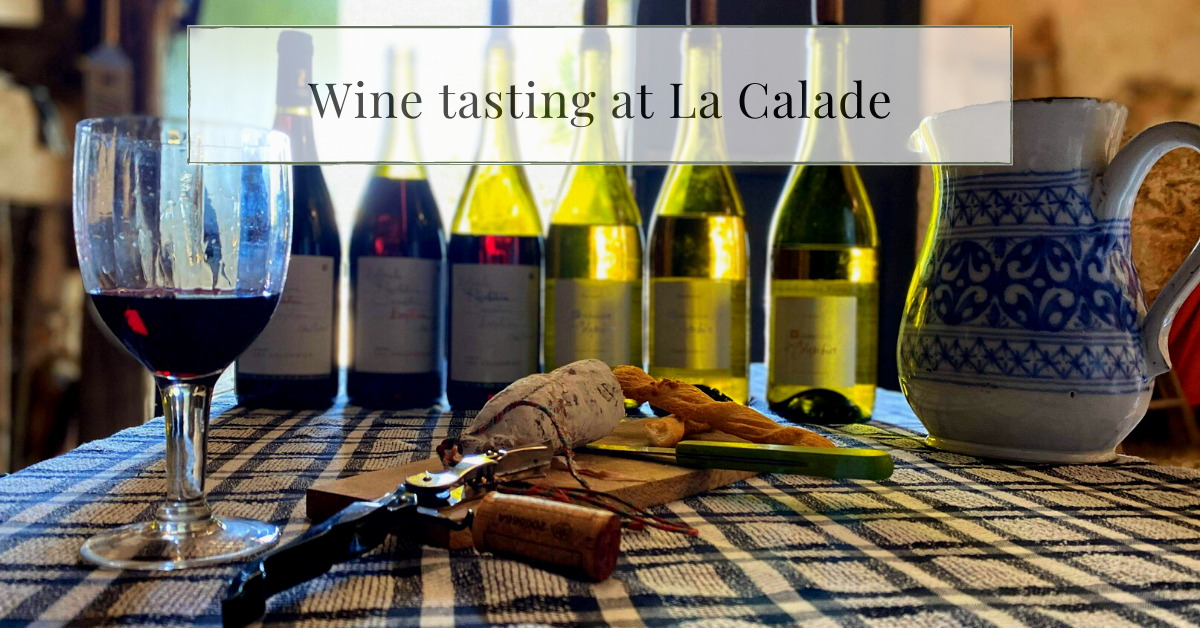 Landscapes and heritage
The domaine, located in the Minervois, is characterized by a succession of rocky sandstone or limestone ridges alternated by depressions in clay soil. Borrowed from this particular geology, the landscape is shaped by an alternation of vines and ridges covered with scrubland where our sunny little village sits. Towards the south, the relief is flatter and more similar to the nearby Aude plain.
Terroir
On this terrain, the red grape varieties dominate: Grenache, Cinsault, Carignan, Syrah. They produce well-structured red wines, a beautiful cherry red, with elegant fruitiness and hints of cassis. The white wines are round, fine and long in the mouth with characters of honey and linden blossom. There are also rosés of remarkable freshness.
Our wines are aged in oak barrels and bottled at the estate.
Interview with Alain Clerbout – owner of Lou Colombier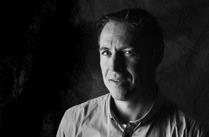 Firstly, how long has Lou Colombier been in business?
The cellar activity started in 2004, everything was created by myself: the cellar, the buildings and all the equipment and the purchase of vines …
How large is the Domaine?
Since my beginnings, the property has grown and we own
now around 40 hectares of vines.
How many different wines do you make? With which grapes?
Our vines are in 3 different appellations: Saint-Chinian, Minervois, Pays d'Oc.
We produce 15 different wines: white wines (chardonnay, viognier, sauvignon, and muscat) red (syrah, grenache, merlot, carignan, mourvèdre) and rosé.
What are your favorites?
The cuvées that we prefer and which are unanimous among our customers are:
La Plume du Peintre (The Painter's Feather)( Minervois)
Le Temps des Secrets (The Time of Secrets) (Saint -Chinian)
Sensation (Minervois)
but there are many more waiting to be discovered!
Can our guests come and taste all year round?
Absolutely – we can do tastings by appointment throughout the year.
La Cave du Lou Colombier
La cave du village – Le Domaine Lou Colombier est un trésor secret situé au sommet de Montouliers. Et nous proposons désormais des dégustations de vins dans le confort de La Calade, comprenant au moins 6 vins et quelques amuse-gueules locaux ou si vous préférez, vous pouvez monter la colline jusqu'au Domaine et jeter un œil autour et essayer les vins là-bas. Continuez à lire pour en savoir plus sur notre domaine viticole du village du Domaine Lou Colombier et entendre ce que dit le propriétaire Alain…
Paysages et patrimoine
Le domaine situé dans le Minervois se caractérise par une succession d'arêtes rocheuses de grés ou calcaire alternée par des dépressions au sol marneux. Emprunt de cette géologie particulière, le paysage est façonné d'une alternance de vignes et de crêtes couvertes de garrigue où siège notre petit village ensoleillé. Vers le sud, le relief est moins tourmenté et laisse deviner la plaine de l'Aude toute proche.
Le terroir
Sur ce terroir, les cépages rouges dominent : grenache, cinsault, carignan, syrah. Ils produisent des vins rouges bien structurés, d'un beau rouge cerise, avec un fruité élégant et des notes de cassis. Les vins blancs sont ronds, fins et longs en bouche avec des caractères de miel et de fleur de tilleul. On trouve aussi des rosés d'une remarquable fraîcheur.
Nos vins sont élevés en fut de chêne et mis en bouteille au domaine.
« Ce toit tranquille où marchent des colombes entre les pins palpite, entre vignes rondes ». – Paul Valéry
Entretien avec Alain Clerbout – propriétaire de Lou Colombier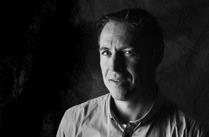 Premièrement, depuis combien de temps Lou Colombier est-il en activité?
 L' activité de la cave a débuté en 2004, tout a été crée par moi
 même :   la cave, les bâtiments et tout l'équipement et  l'achat de vignes …
Quelle est la taille du domaine? 
Depuis mes débuts, la propriété s'est agrandie et nous possédons
maintenant 40 hectares de vignes environ.
Combien de vins différents faites-vous? Avec quels raisins?
Nos vignes sont sur 3 appellations différentes : Saint- Chinian, Minervois, Pays d'Oc.
Nous produisons 15 vins différents: vins blancs ( chardonnay, viognier, sauvignon, et muscat) du rouge (syrah, grenache, merlot, carignan, mourvèdre)
et du rosé.
Quels sont vos préférés? 
Les cuvées que nous préférons et qui font l'unanimité auprès de notre clientèle sont:
La Plume du Peintre ( Minervois)
Le Temps des Secrets (Saint -Chinian)
Sensation (Minervois)
et bien d'autres qui sont à découvrir
Nos hôtes peuvent-ils venir déguster tout au long de l'année?
Absolument et que nous pouvons faire découvrir sur rendez vous tout au long de l'année.
Free Winery Guide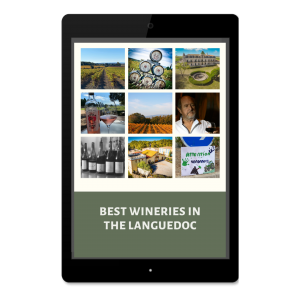 To find out more about some recommended wineries in the region download this free PDF guide