Visiting a local Languedoc market is always a real treat. Buzzing with life, full of colours, aromas and sounds; the market is where you'll find some of the best local produce and specialities in the South of France.
There are a whole host of markets bringing the area to life, in the cities there are flowers, fruits and vegetables, organic markets, farmers' markets, antiques and second-hand goods of all kinds. Not forgetting the indoor markets, where the finest regional producers await you. On the seaside, there are traditional markets with seafood and shellfish. And in the vineyard regions, each day you can find a traditional market in one of the villages.
I have presented our selection of the best markets in Languedoc in a daily list to help you narrow down your choice. These markets keep to a high standard all year round. As with any market, you're best to get there early! Many markets in France finish at lunchtime or the best produce has gone by then.
Saturday – The Best Markets in Languedoc
Pézenas Market
Definitely one of the best markets to visit in Languedoc on a Saturday is Pézenas. Taking over the whole town and offering a wonderful array of artisanale food, clothing, flowers and curio, this really is the place to be. It is extremely popular in the summer, but is well worth a visit for the atmosphere. In the heart of the former capital of Languedoc, the market shows off what Pézenas is all about – a truly beautiful market in a truly beautiful town.
Carcassonne Market
The perfect excuse to soak up French life by wandering around the old town of Carcassonne, which is often overlooked by the famous citadel. There are a few markets here but Saturday's is the best.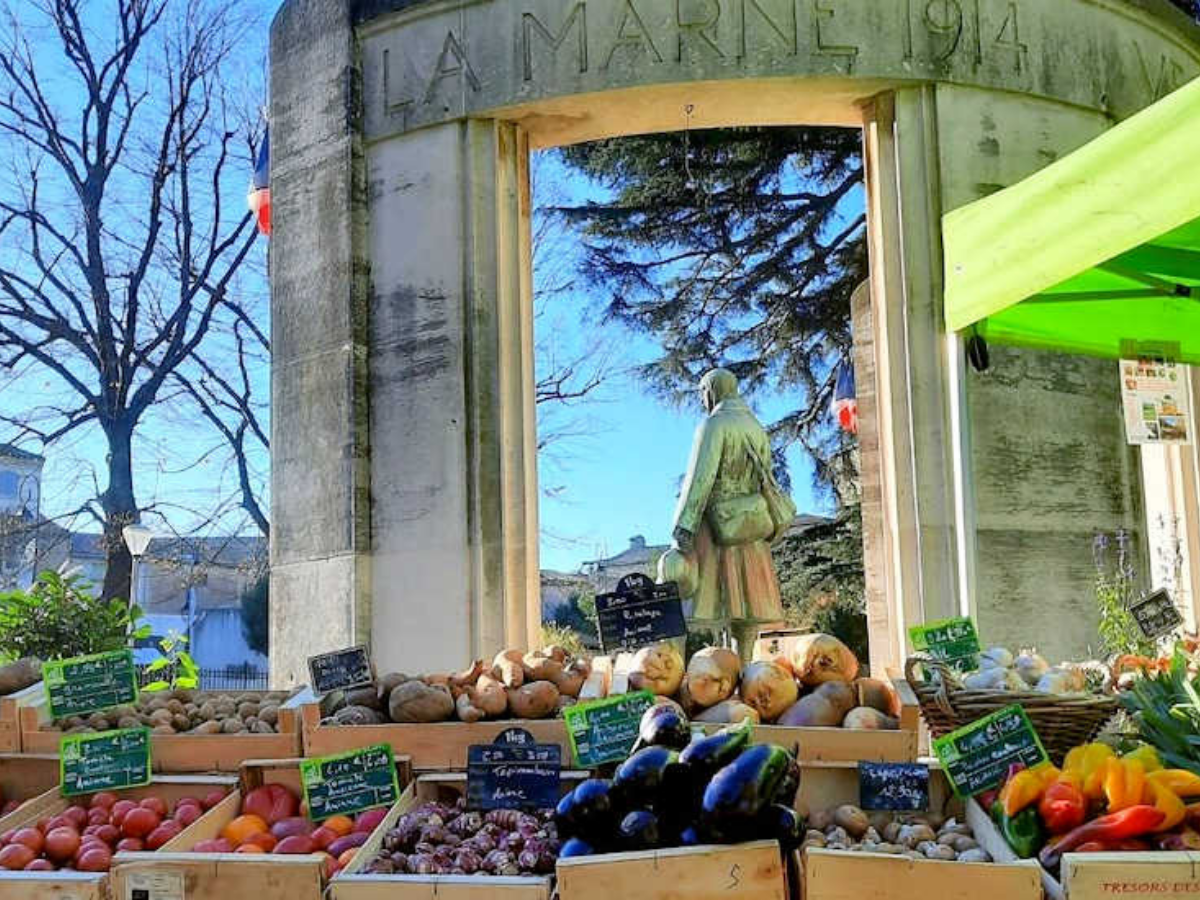 Sunday – The Best Markets in Languedoc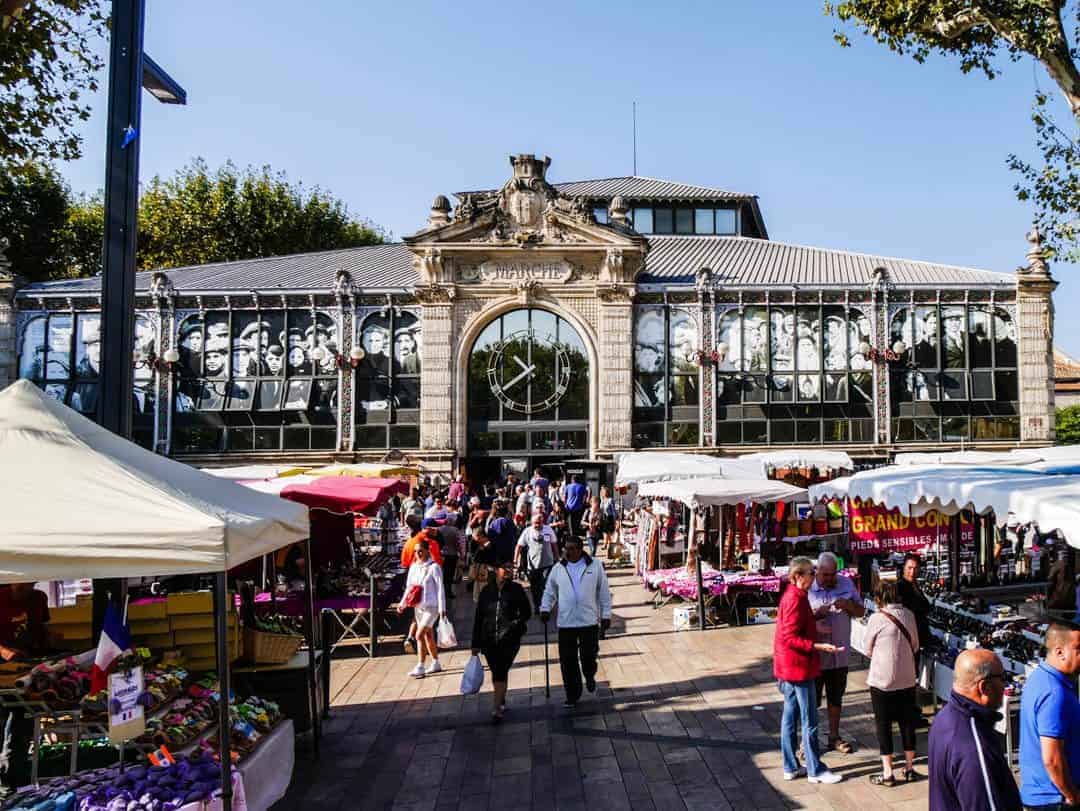 Narbonne Market
When most of France is shut on a Sunday, visiting Narbonne market provides you with a burst of life. Bordering the canal, the market mainly sells clothing, leather goods, shoes etc. But there is a wonderful indoor food market that should not be missed. The food here is excellent, especially the cheese and paté. And there are a large array of restaurants serving anything from seafood to tapas.
Collioure Market
A bit further afield, about and hour and a half from La Calade on the Spanish border, but well worth a day trip is Collioure. A magical harbour town, which has attracted a lot of artists over the years. The market on a Sunday is very popular.
Monday – The Best Markets in Languedoc
Valras Plage Market
Although not a good day generally for markets in Languedoc, the market at Valras Plage is worth a trip out. The fish stalls at the covered market are excellent, selling squid, crab, octopus, skate etc. You will also find plenty of fruit, vegetables, cheese, clothes, furniture etc. The beach is also a favourite of ours if you want to make a day of it!
Tuesday – The Best Markets in Languedoc
Olonzac Market
Just down the road from La Calade in Aude is Olonzac and its famous market. There is a good mixture of food, clothes and bric-a-brac along the main street of the village, with lots of little cafés and restaurants to sit back and soak up the atmosphere.
Roquebrun Market
Roquebrun is a delight any day of the week. Perched on the edge of the river Orb, this is a very picturesque setting within Languedoc Regional Park. There is a market here on a Tuesday and a Friday, but the other reason to come here is the local wine, which is mostly excellent. Produced under the Saint Chinian appellation, the Roquebrun wines are well respected.
Cap d'Agde Market
The market at Cap d'Agde comes highly recommended. It only takes place during the summer months (June to September). This artisanale market features local producers from Haut Languedoc region and covers everything from honey to cheese, charcuterie and local craft items.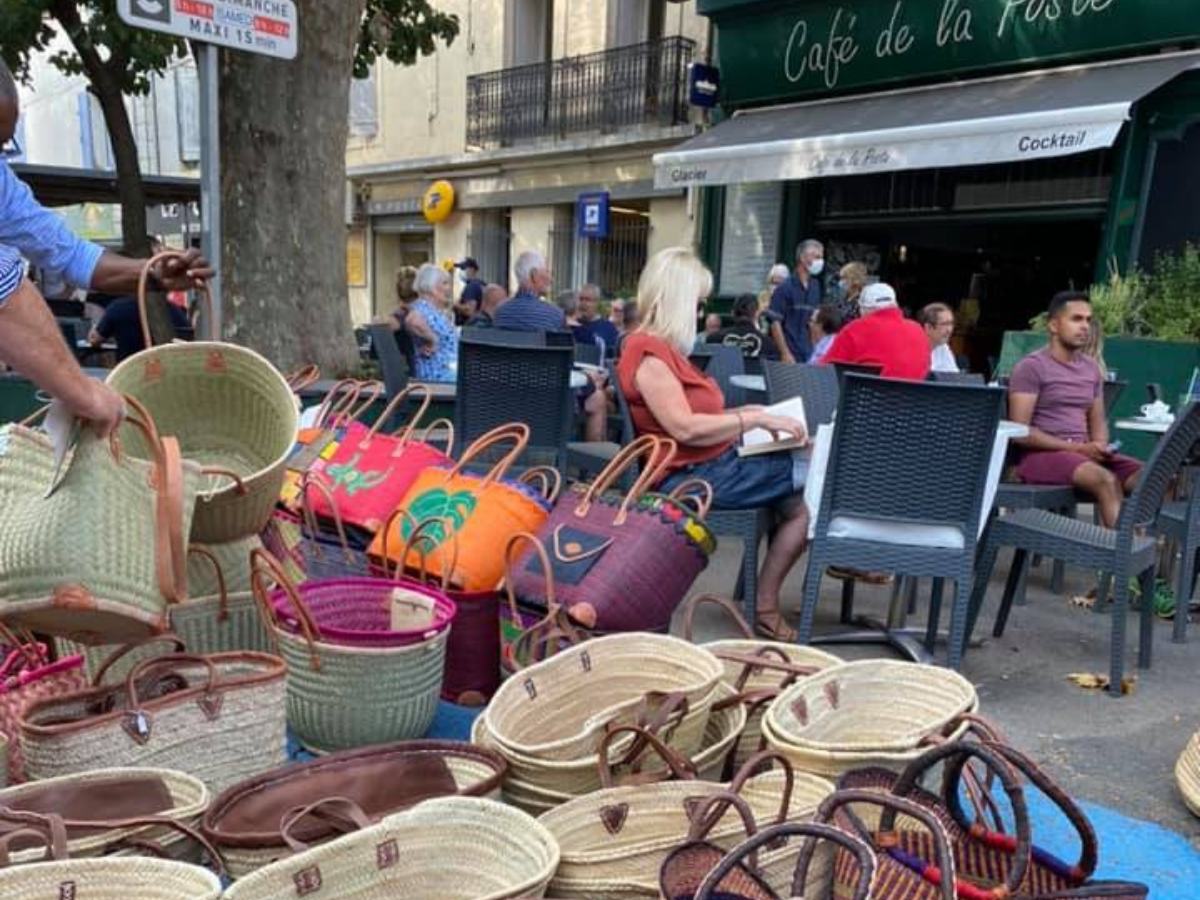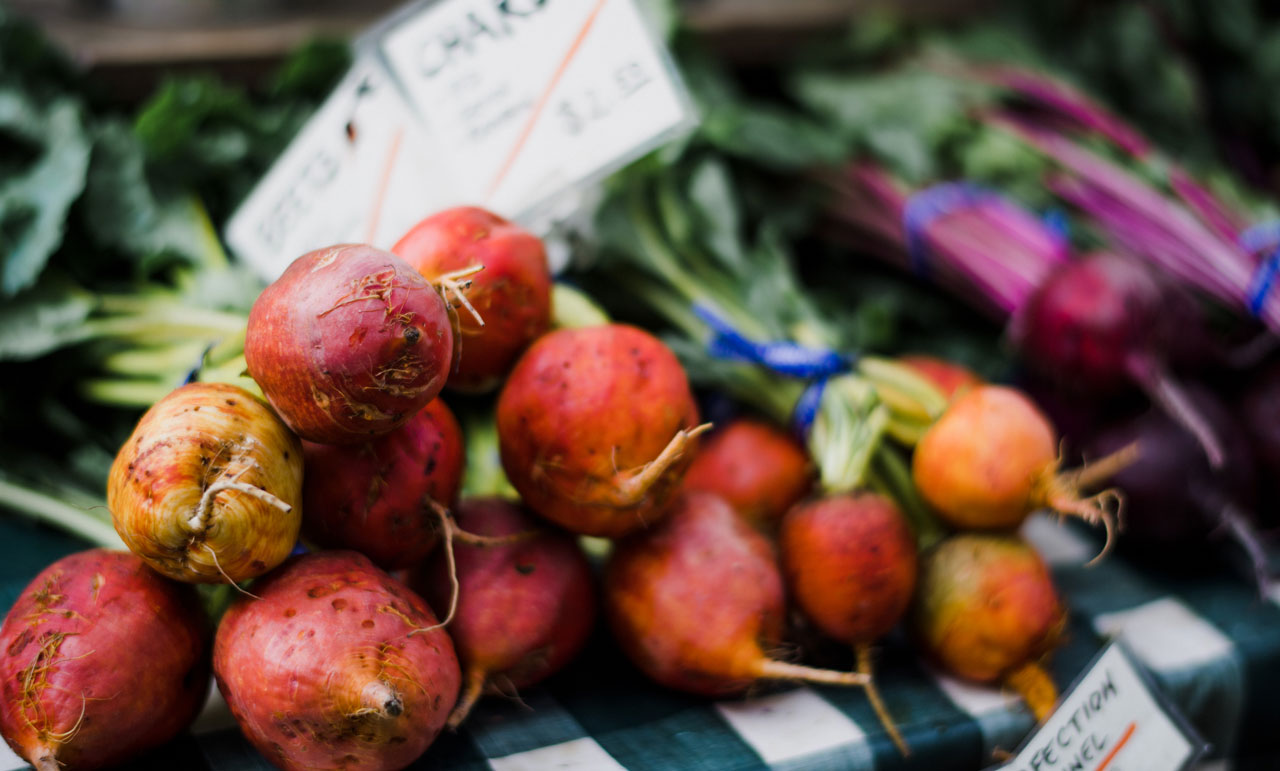 Wednesday – The Best Markets in Languedoc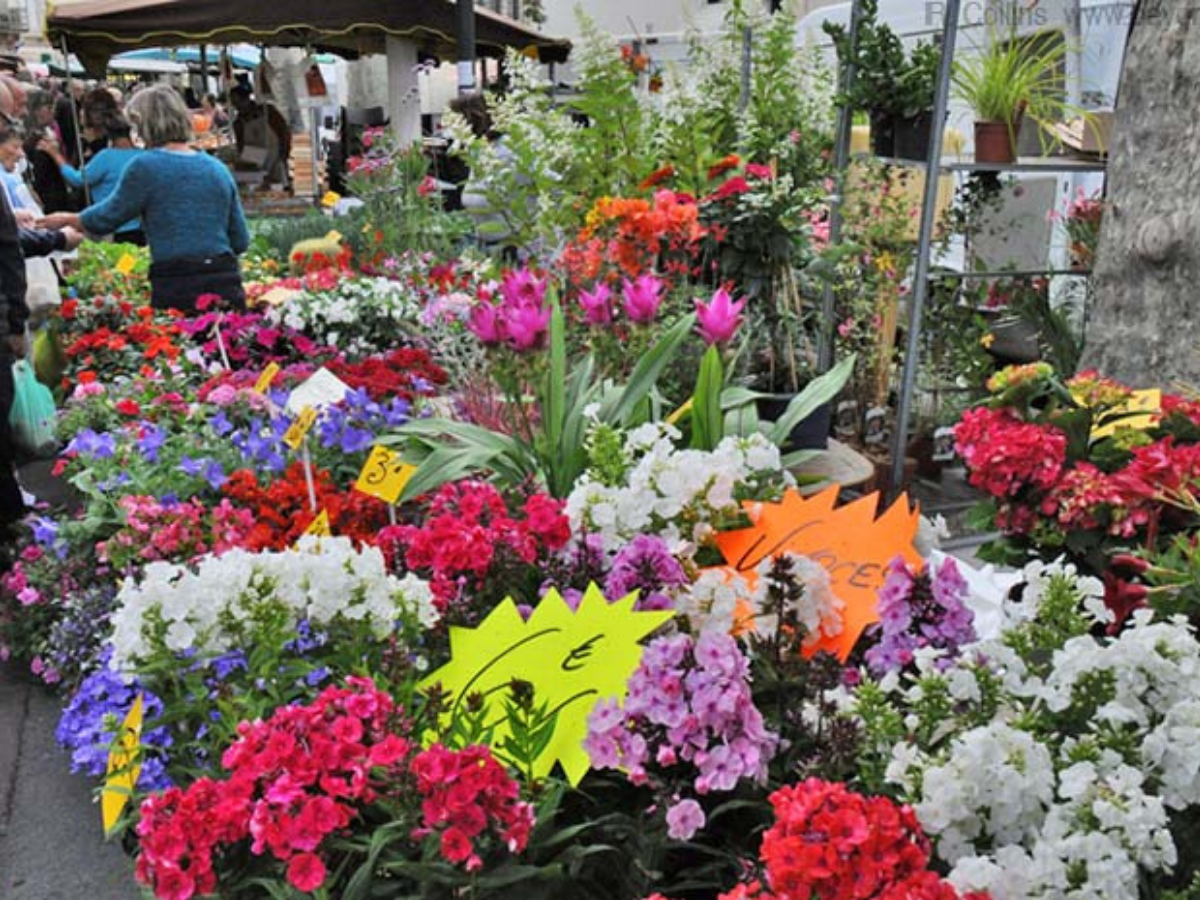 Bize-Minervois Market
Our neighbouring village of Bize-Minervois holds its market on a Wednesday. This little village has a lot of ambience and charm and after you have finished at the market, you can dip your toes in the cool river Cesse, which runs through the village.
Lézignan-Corbières Market
Every Wednesday morning, in the shade of the plane trees, you can visit the Lézignan-Corbières market. This is a fine occasion for the people of the Corbières and Minervois regions to meet their friends and exchange the latest news. A typical Mediterranean atmosphere reigns here, with a great number of stalls displaying a huge variety of fresh products: seasonal fruit and veg, assorted charcuterie and cheese etc
Béziers Farmers' Market
Held at Place Jean-Jaurès in the evening from 5pm until 9pm
Thursday – The Best Markets in Languedoc
Saint-Chinian Market
It's a beautiful drive from Montouliers to Saint-Chinian for the Thursday market. This town is famous for its wine production and there are lots of places you can do a bit of wine tasting/purchasing here! The market is mainly food, but also has clothes, fabric, books and plants. In fact we have bought a few things from the lovely fabric stall for La Calade.
Friday – The Best Markets in Languedoc
Béziers Flower Market
Béziers flower market takes place every Friday, rain or shine. From 6am until 6pm the Allées Paul Riquet is filled with thousands of locally gardened flowers, plants and herbs. The long walkway becomes a magical promenade lined with cafés where you can watch the market in full swing. The old town of Béziers is very pleasant to walk around, with lots of boutiques and small alleyways.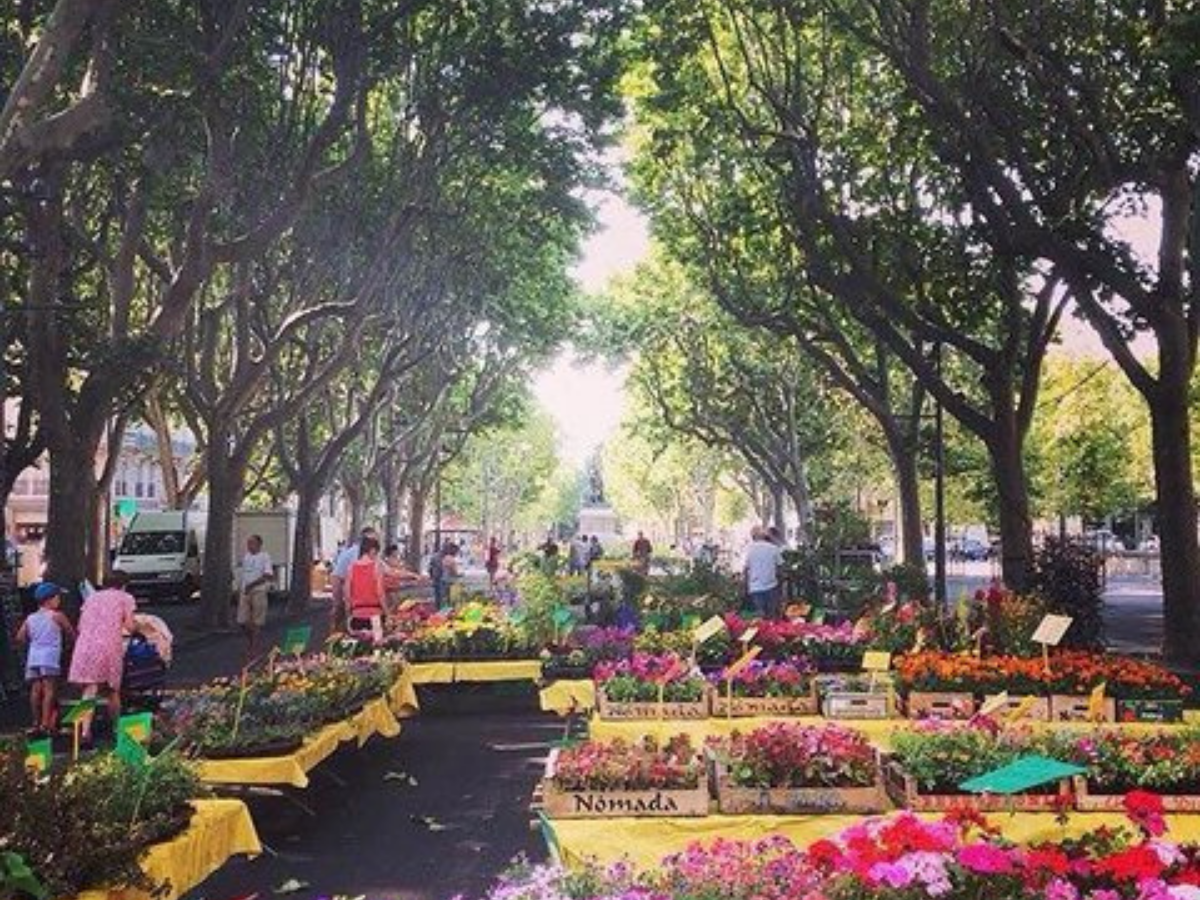 For food and local produce in Languedoc you can not beat the indoor food halls in Béziers and Narbonne. Situated in lovely old market halls, these markets really make you feel like you're in France when you're shopping with the locals. They are both closed in the afternoons and on Monday.
Béziers flower market  – Friday
Béziers organic market – Saturday
Béziers large general market – Sunday
Béziers farmers' market – Wednesday evening
Bize-Minervois – Wednesday
Cap d'Agde – Tuesday
Capestang – Wednesday, Sunday
Carcassonne – Tuesday, Thursday, Saturday
Collioure – Sunday
Cruzy – Tuesday, Friday
Lagrasse – Saturday
Lézignan-Corbières – Wednesday
Narbonne friperie (second-hand clothes) – Tuesday
Narbonne canal-side market – Thursday, Sunday
Olonzac – Tuesday
Perpignan – Sunday
Marseillan vide grenier – Sunday
Marseillan market – Tuesday
Montpellier – Tuesday, Wednesday, Sunday
Pézenas – Saturday
Puisserguier – Friday
Quarante – Wednesday, Friday
Roquebrun – Tuesday, Friday
Saint-Chinian – Thursday, Sunday
Saint-Chinian vide grenier – Saturday
Valras Plage – Monday, Friday
Free Market Guide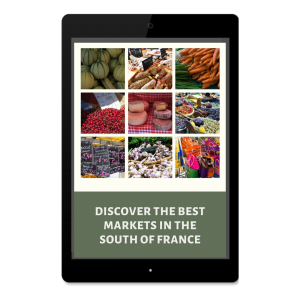 If you would like our FREE 13-page guide to the best local markets you can download it here
Free Languedoc Guide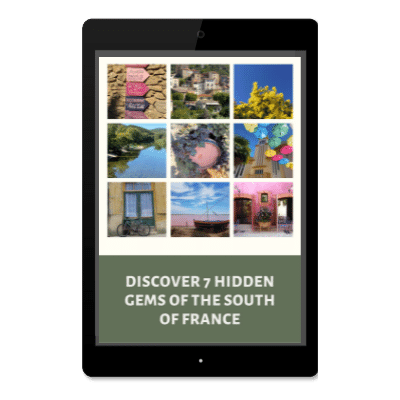 If you would like to discover some real hidden gems in the Languedoc you can download this 18-page guide here