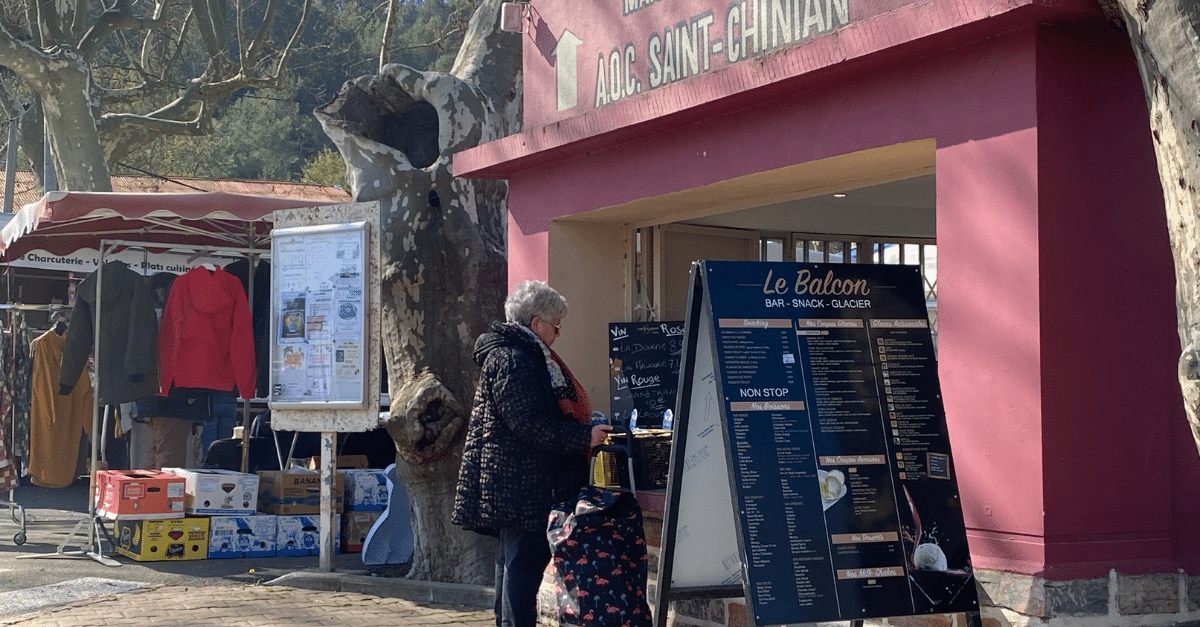 If you are holidaying in the South of France then going to a local market should be a must-do on your itinerary.
Visiting a local Languedoc market is always a real treat.
Buzzing with life, full of colours, aromas and sounds; the market is where you'll find some of the best local produce and specialities in the South of France.
There are a whole host of markets bringing the area to life, but one to mention in particular is the Saint Chinian Market
In the heart of the village of Saint-Chinian, shaded by beautiful old plane trees you will find the Promenade.
Here many festivals and lively markets are held.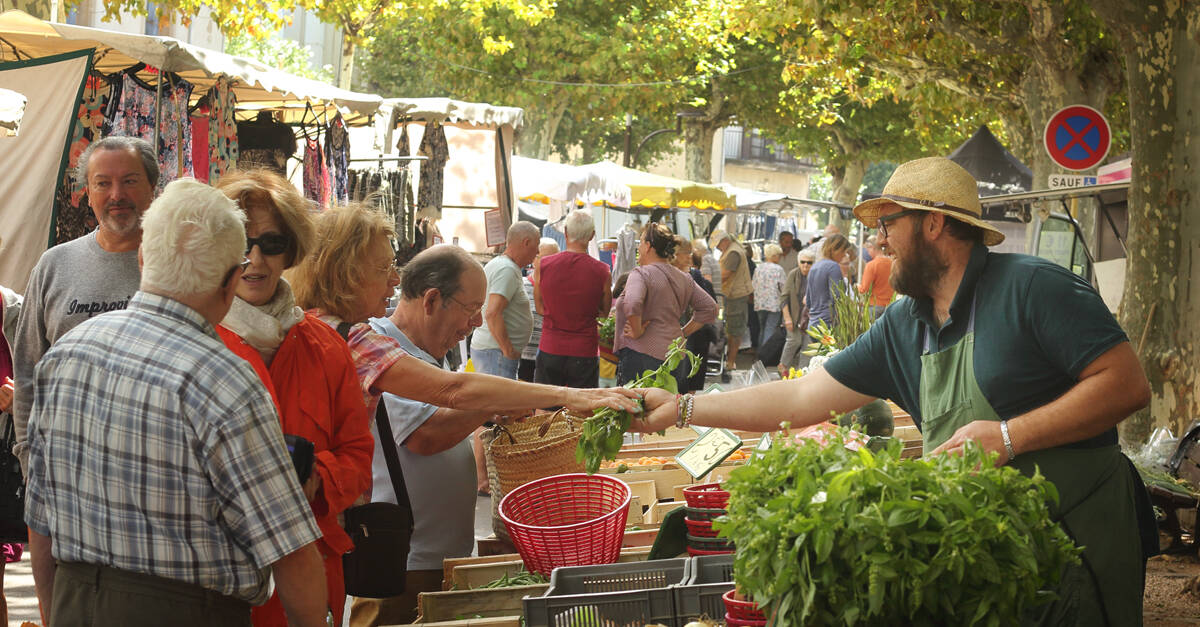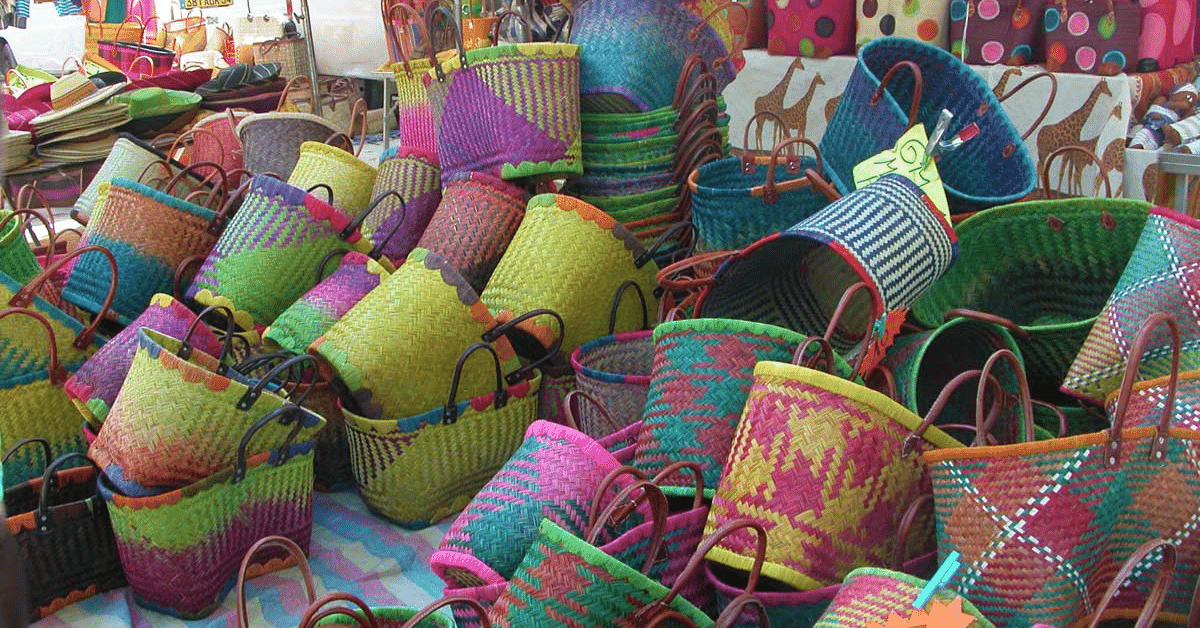 Market days are Thursdays and Sundays, when St Chinian welcomes many locals and visitors who come to fill their baskets with local products of fruits and vegetables, cheeses, olives, oysters and other local or artisanal products.
All this is accompanied by the sound of the cicadas and the unmistakable southern French accent.
Saint Chinian is a market very famous for its local products, but there are also flowers, clothes and handcrafted creations.
All around, the cafes and restaurants allow you to enjoy the lively atmosphere that reigns on the Promenade.
In season, you can take advantage of the guided tours offered by associations to discover the village.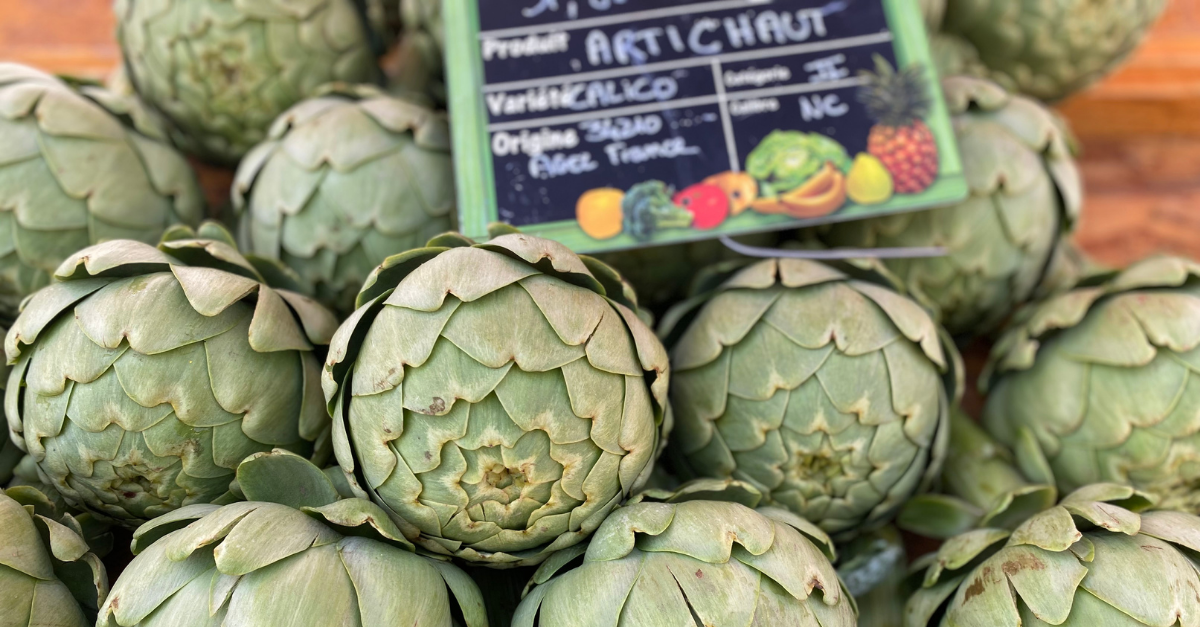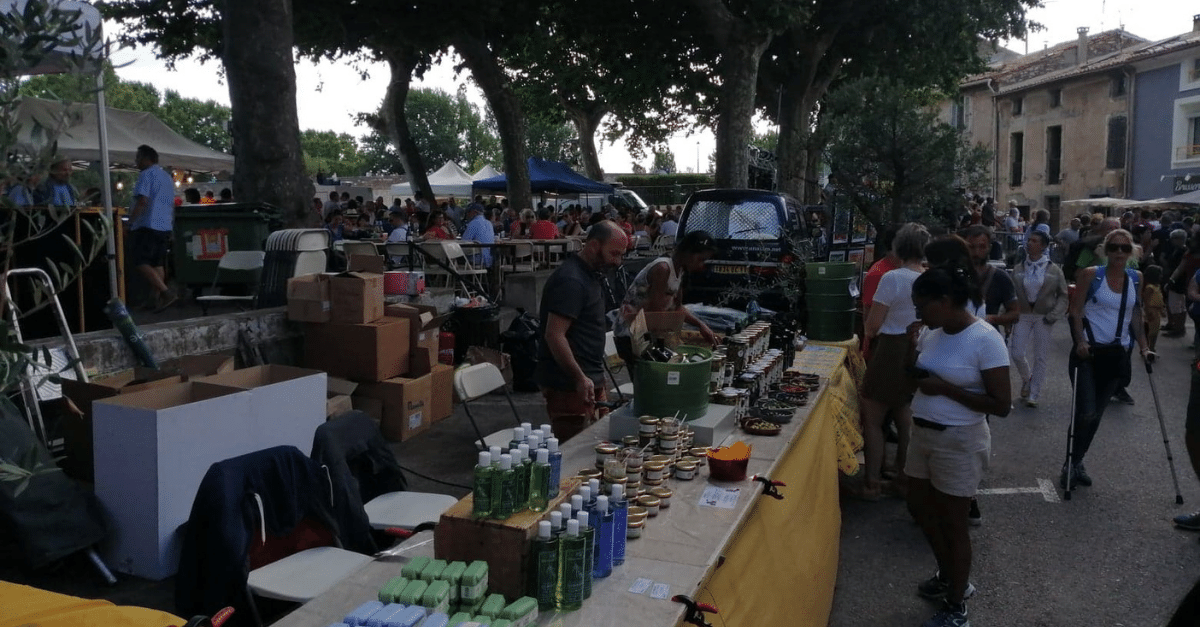 And on Saturdays there is a vide grenier – which translates as 'empty attic' – an up-market version of a car boot sale These are a very popular past-time amongst the French and visitors alike.

It's a spectacular drive from Montouliers to the village of Saint-Chinian for the market. This village is also famous for its wine production and there are lots of places you can do a bit of wine tasting and purchasing here!
Free Guide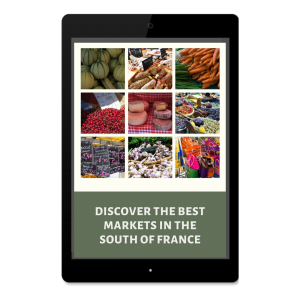 If you would like to read more about traditional markets in the South of France, please download a copy of our PDF Guide