Where the Atlantic meets the Mediterranean
The Canal du Midi is the oldest canal in the world. It winds its way from bustling Toulouse to the golden sands of the Mediterranean under a canopy of plane trees.
The Canal was built from 1667 to 1681. And this 240km network of waterways has been recognized by UNESCO as a World Heritage Site since December 1996. It represents a major engineering achievement in French history.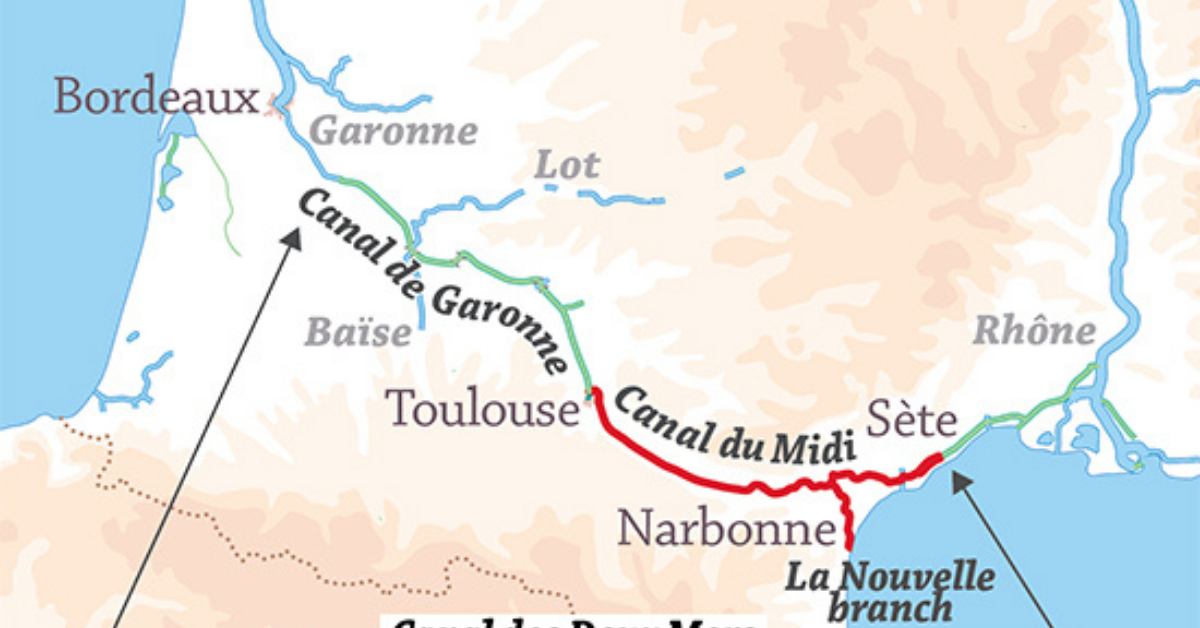 Boating, Cycling and Walking on the Canal du Midi
Whether you're a lover of nature, culture or gastronomy, the scenic Canal du Midi is a must. So why not hire a bicycle and take a ride along this tree-lined path? Maybe you're dreaming of a romantic walk along the banks at sunset? Or how about an adventurous boat tour for a day?
Whatever you choose, you will savour the slow easy pace as you pass lush vineyards and historic water locks, charming medieval villages and ancient fortress cities.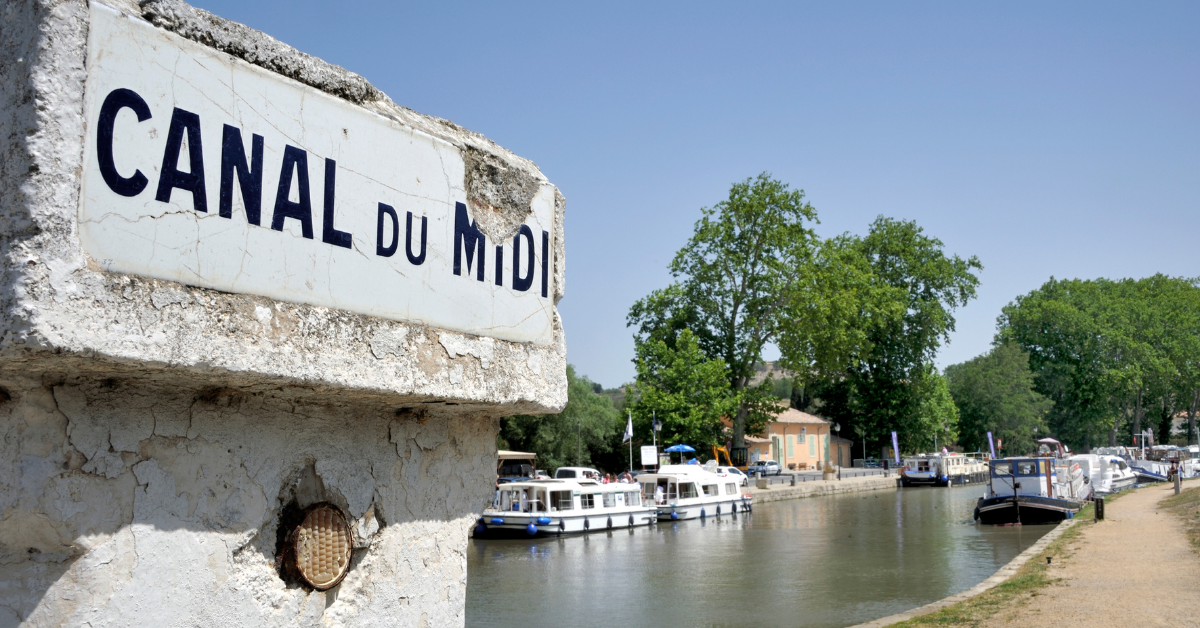 "We cycled for a couple of hours along the canal. A lovely ride, watching the boats and the locks in action. Very relaxing and picturesque" – Martin – UK
Wine Tasting on the Canal du Midi
Nestled in the Languedoc wine region, the Canal du Midi is an ideal locale for wine tasting. So take a tour of a vineyard, or visit wine caves and taste free samples. Homps, Ventenac, Paraza and Capestang offer much for wine connoisseurs!
History and Heritage on the Canal du Midi
The Canal du Midi is steeped in history and heritage. You'll see stunning cathedrals, grand châteaux, ancient ruins and medieval cities. Carcassonne for example, the largest citadel in Europe is a real gem, with its hilltop location and over 2km of ramparts dotted with 53 towers. Museum fans will love Béziers and Narbonne. Narbonne also has a very impressive Roman Cathedral, the best view of which is from the tower of the Palais des Archevêques.

The 9 locks of Fonseranes
Les Ecluses de Fonséranes (or Fonseranes Locks) on the Canal, which runs through the city of Béziers, are an engineering masterpiece that has become a tourist attraction in itself. This set of 9 staircase locks are out of the ordinary because of their number, but also the technical feat accomplished to find a solution to a difference in height of more than 20 meters, with a total of 8 oval-shaped lock chambers and 9 gates.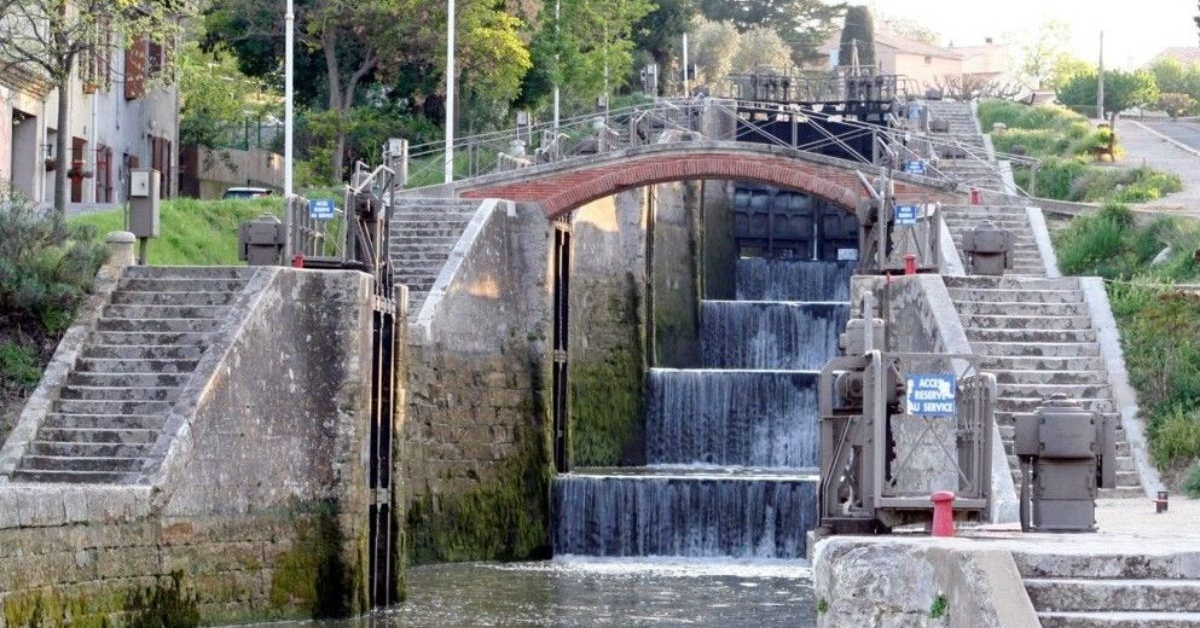 Gastronomy on the Canal du Midi
Friendly cafés and gourmet restaurants abound on the Canal! Try La Raffinerie in Béziers or L'Auberge de la Croisade near Argeliers. Or stop for a coffee and stroll in the picturesque little Le Somail. Here you can find Le Trouve Tout du Livre, a bookshop home to more than 50,000 tomes that rivals the largest in any capital city and Tamata, a floating delicatessen barge selling local produce and wine.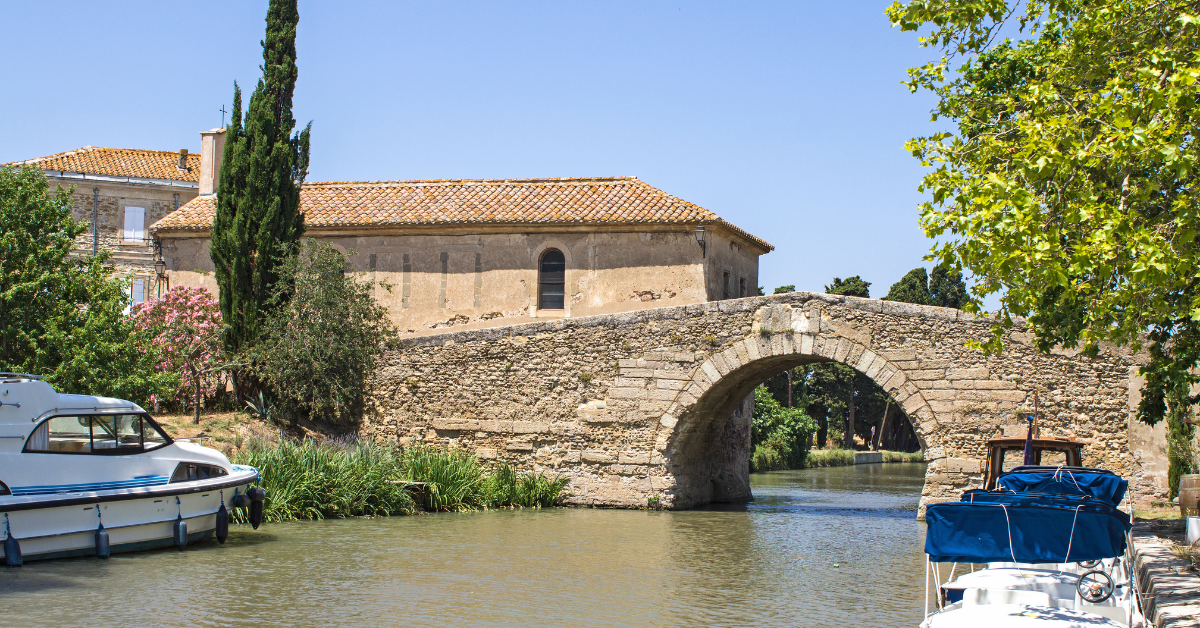 The Canal du Midi is 3 km from La Calade Bed & Breakfast – 7 minutes in a car, 10 minutes on a bike
Read some more testimonials from guests who have stayed with us and enjoyed the Canal here
If you have any questions or would like to chat please send us an email on info@lacalade.fr or give us a call on 0033 768245554
Free Guide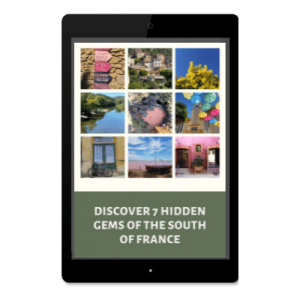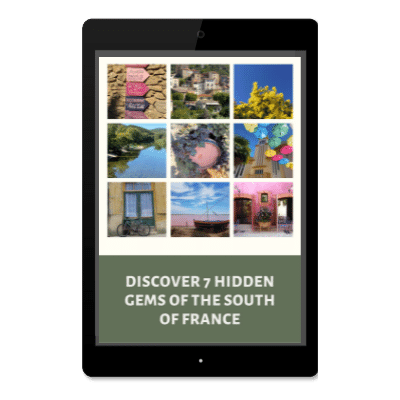 If you would like to read more about the Canal de Midi and lots of other amazing places to visit near La Calade, you can download are FREE guide here