We are lucky to be able to offer you the perfect spot for eating in at La Calade -why not relax under the shade of a large lime tree in our tranquil, south-facing garden?
So many of our guests don't want to leave it once they have spent some time there. So we've been thinking of ways to help you be able to do just that.
Why rush off to a restaurant when you can relax in your home-from-home, enjoy a glass of local wine, get the cards out, play a game of boules, Molky or giant Jenga? And no-one has to drive!
Here are some options for eating in at La Calade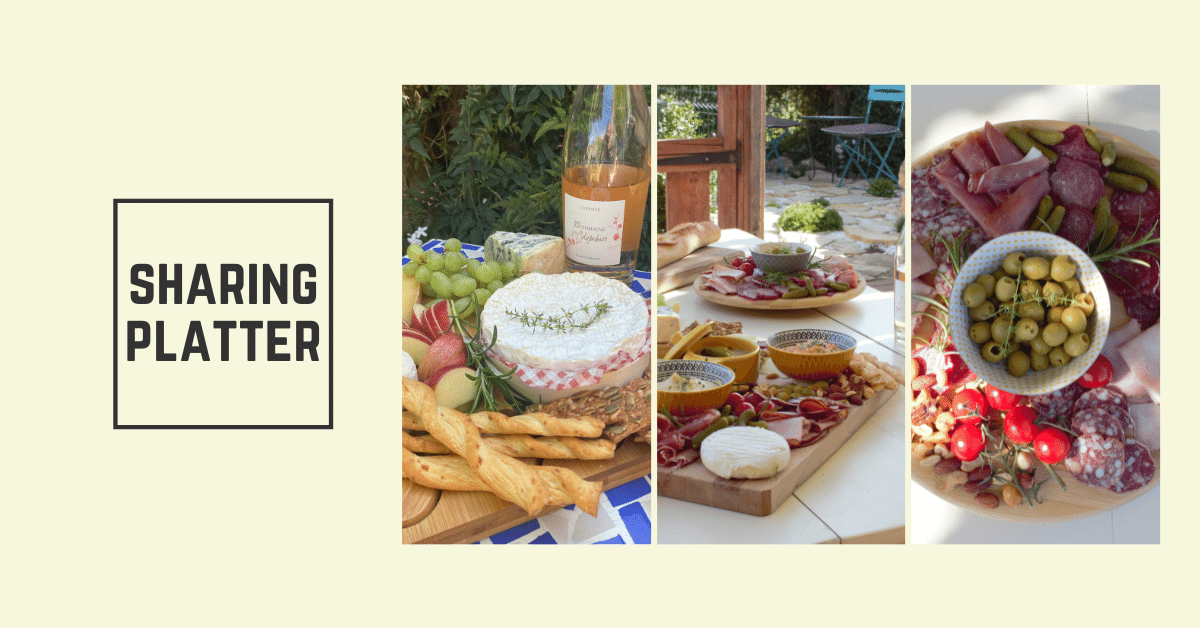 We can provide the following delicious cold platters for you to share (or not!) as an apéro or as a meal if you like:
Cheese platter – a selection of wonderful French cheeses
Charcuterie platter – a selection of saucisson, cured meats, pâté and ham
Mixed platter – a mixed board of cheese and charcuterie
These are accompanied by a combination of fresh baguette, olives, cornichons, tomatoes, grapes, apples, crackers and nuts.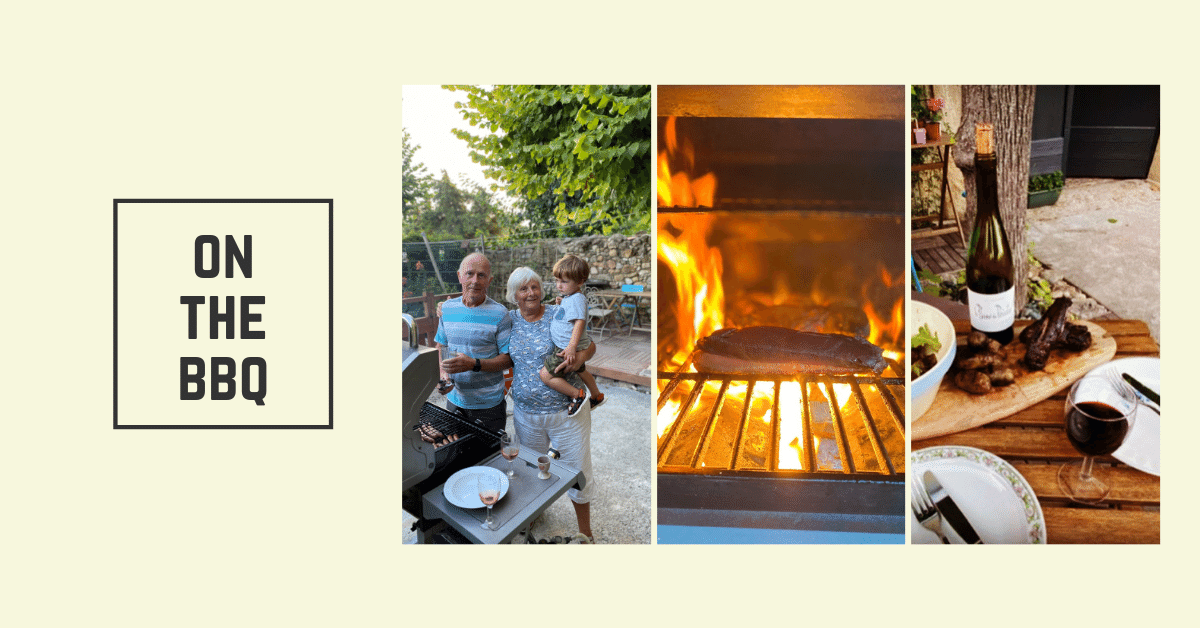 There is a gas barbecue in the garden for your use, so why not pop to a traditional market, buy some wonderful local produce and relax in the evening sunshine in the tranquil garden and not worry about going out?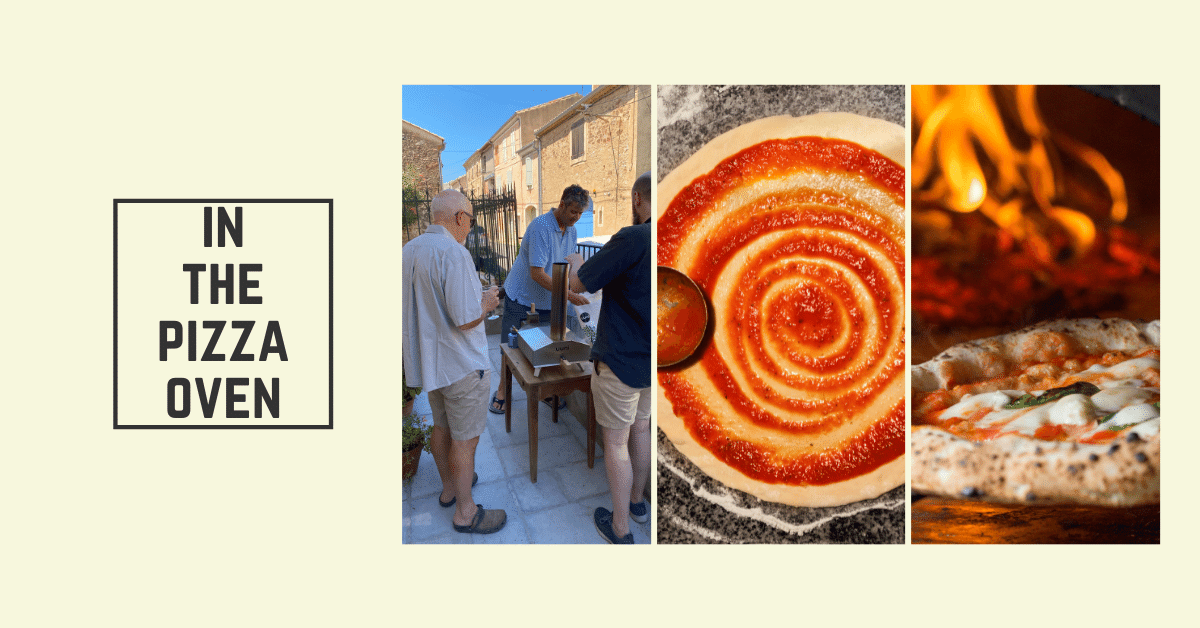 If you don't want to visit one of the many wonderful restaurants near us and you don't feel like cooking yourself – here's a great option for you – we'll have a pizza night for you! You sit back and relax and we'll cook your pizzas on our wood-fired pizza oven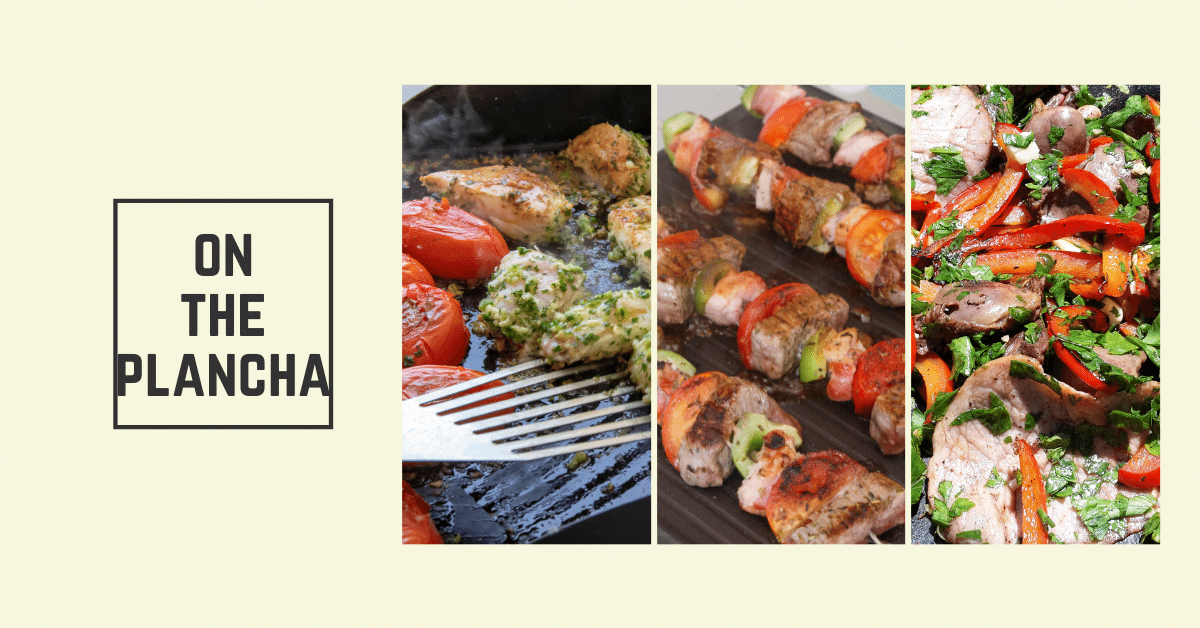 Another option is the electric plancha. The perfectly simple way to cook meat, vegetables, halloumi cheese – whatever you fancy. We can provide the food and you can cook it how you like. A great sociable dinner option.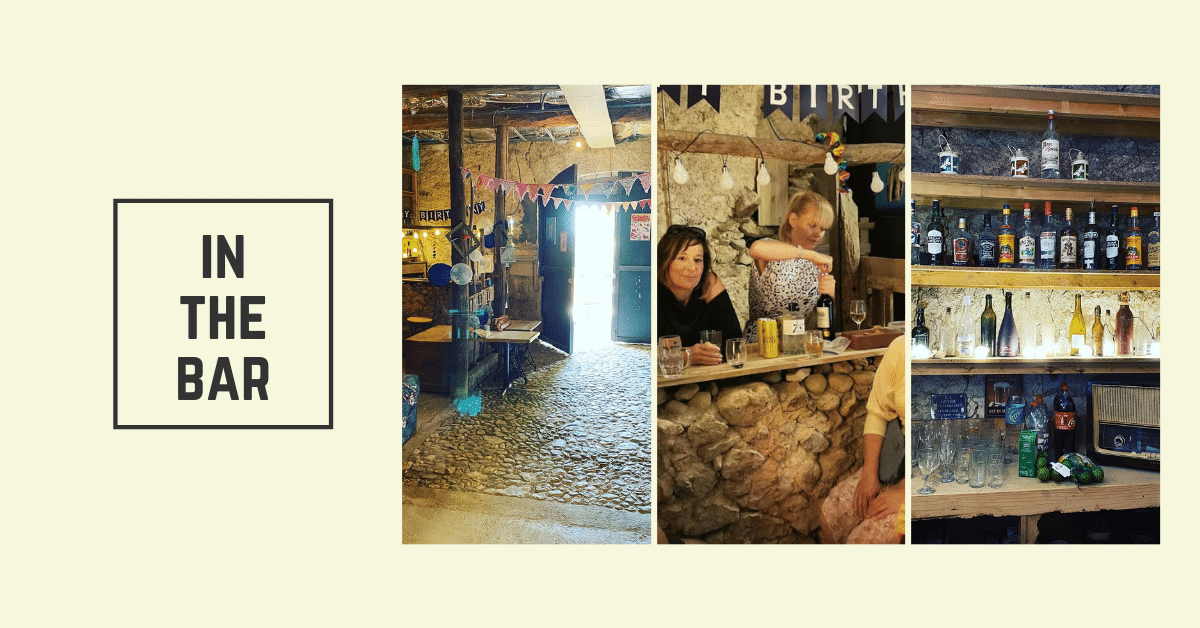 Celebrate an occasion in style and make use of the quirky bar at La Calade – a fabulously cool spot to sit during those hot summer nights!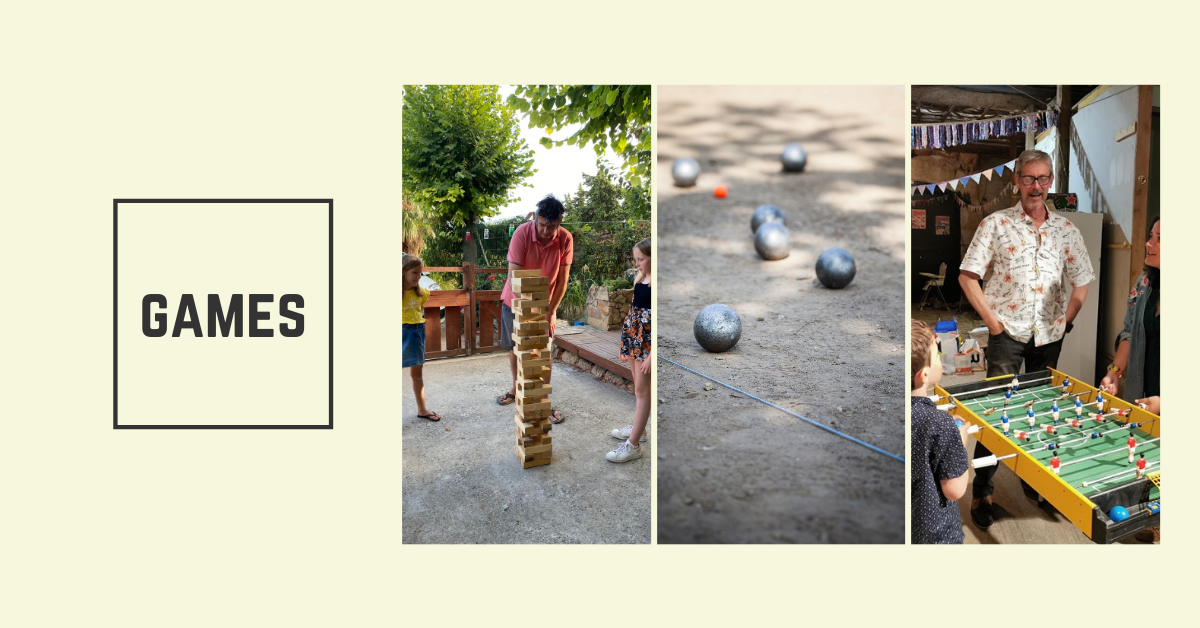 To keep you amused during your nights in you'll find giant Jenga, boules, the Finnish, wooden pin-throwing game of Mölkky, a table football game and a dartboard along with playing cards and board games.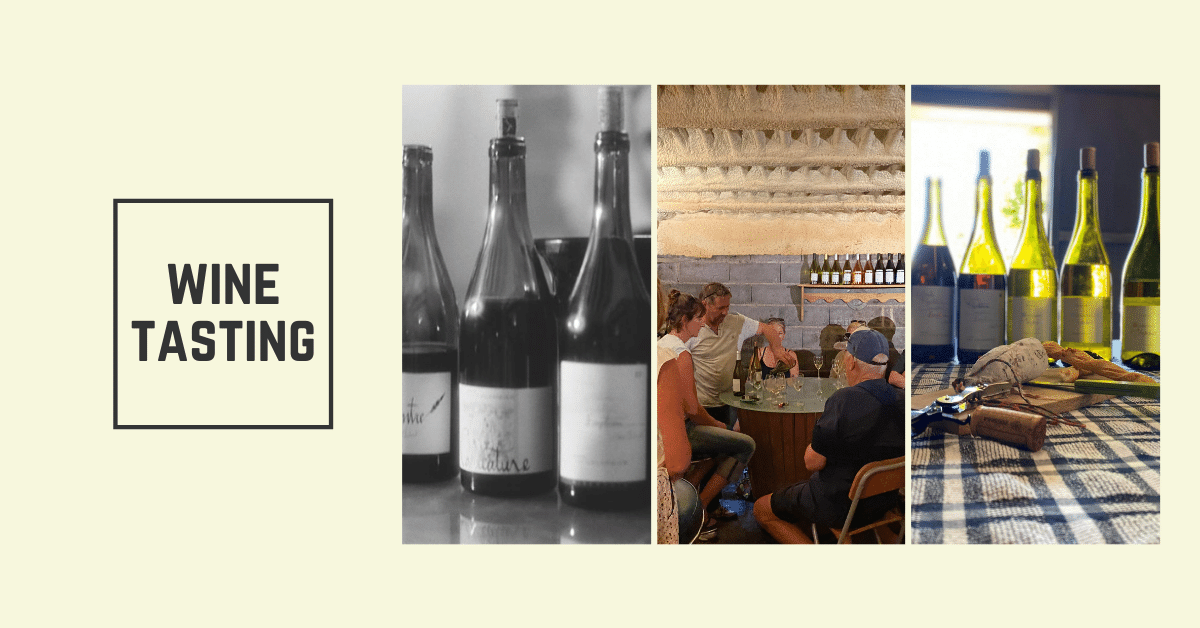 We also offer an evening of wine tasting at La Calade with one of our local village wineries – Domaine Lou Colombier.  Enjoy a selection of fantastic local red, white and rosé wines accompanied by nibbles in the coolness of the bar area with the very enthusiastic and knowledgeable proprietor Alain.
Special Requests
If you have any special requests or would like any other meals provided during your stay, please ask and I'm sure we'll be able to help.
And please let us know as soon as you can if you would like any of these items – thank you!
Free Guide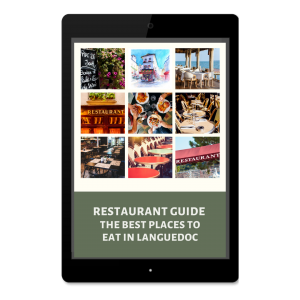 If you do want to try one of the great restaurants in the vicinity you can read more in this free downladable PDF guide
Free Guide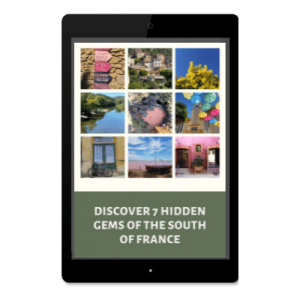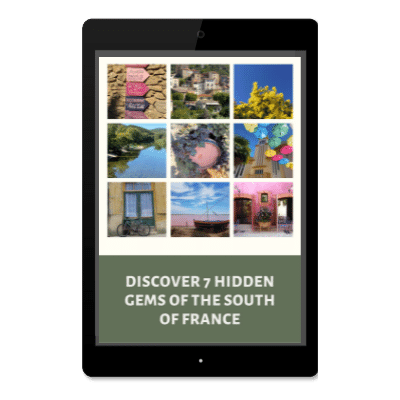 If you'd like to find out more about other day-trips download this free guide to some of our other recommendations