If you are visiting this part of France then a trip to Minerve should be on everyone's itinerary. There really is something for everybody – breathtaking scenery, rich history, walking, swimming, great restaurants and little local shops.
Here are a few things that should not be missed:
• A visit to the quirky Hurepel museum
• A stunning hike followed by a cool swim in the river Cesse
• A lovely lunch in one of Minerve's many fine restaurants
• Trying local olives, oils and wines in the village shops
• Taking in the breathtaking views of the Gorge de Brian
Minerve … a beautiful village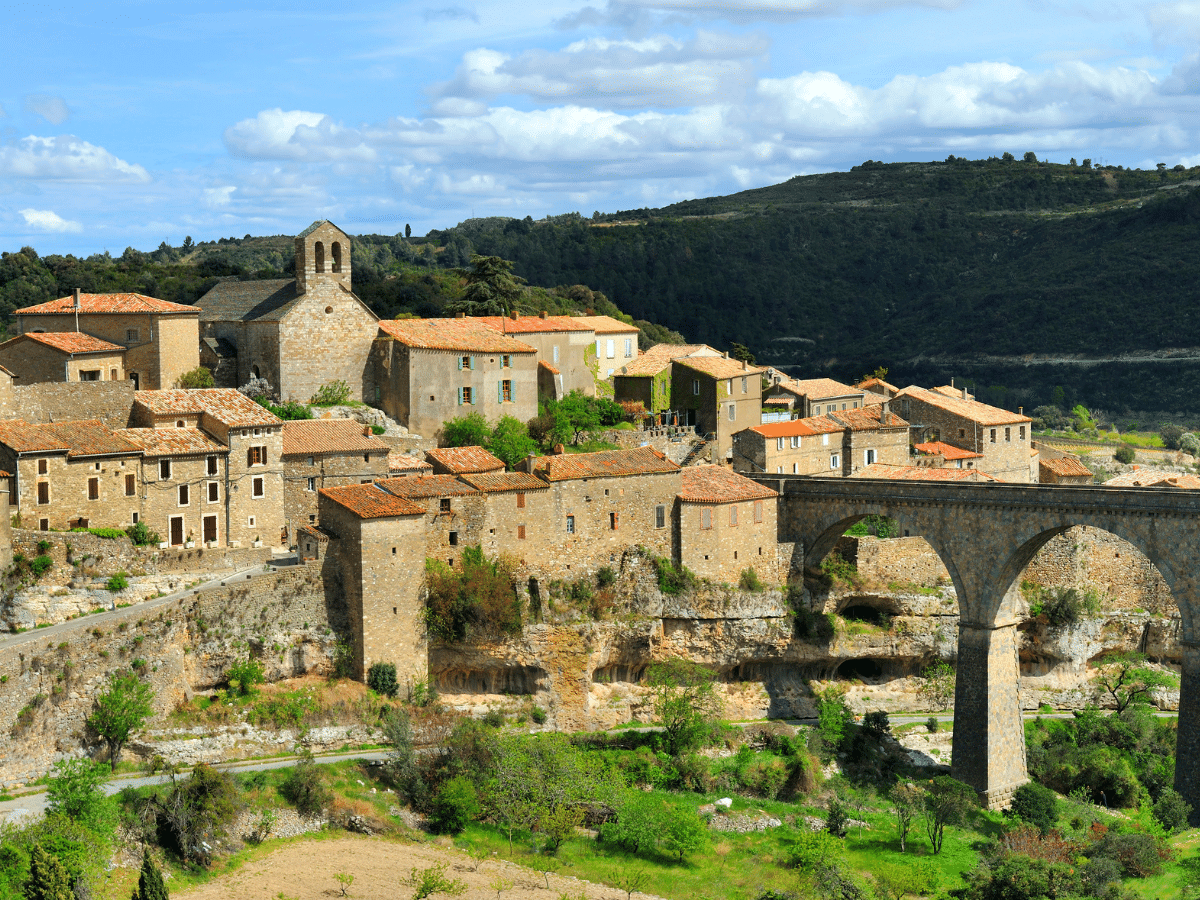 The medieval town of Minerve, the namesake of the Minervois wine region, nestles amid breathtaking scenery.
The gorges carved into the limestone of the Causses are covered with vegetation, combined with human architectural feats such as the magnificent viaduct bridge giving access to the village.
One of its advantages is its geographical location. Minerve is positioned on a rock at the confluence of two rivers, the Brian and the Cesse, creating the impression of a peninsula.
The houses are perched on their rocky spur and when seen from above, appear to be suspended in space.
It's no surprise that Minerve is listed among Les Plus Beaux Villages de France ("The Most Beautiful Villages Of France")
Minerve …

steeped in history
In 1210 a group of Cathars sought refuge in the village after the massacre at Béziers during the Albigensian Crusade.
The attacking army besieged the village for six weeks before it surrendered. Four catapults were set up around the ramparts, three to attack the village itself and the largest, known as Malvoisine or "bad neighbour", to destroy the town's well.
With the town's only water supply cut off, the Commander of the 200-strong garrison, Viscount Guilhem of Minerve, gave in and negotiated a surrender in order to have the villagers and himself spared from death.
However, 140 Cathars refused to give up their faith and convert, and were burned to death at the stake on 22 July.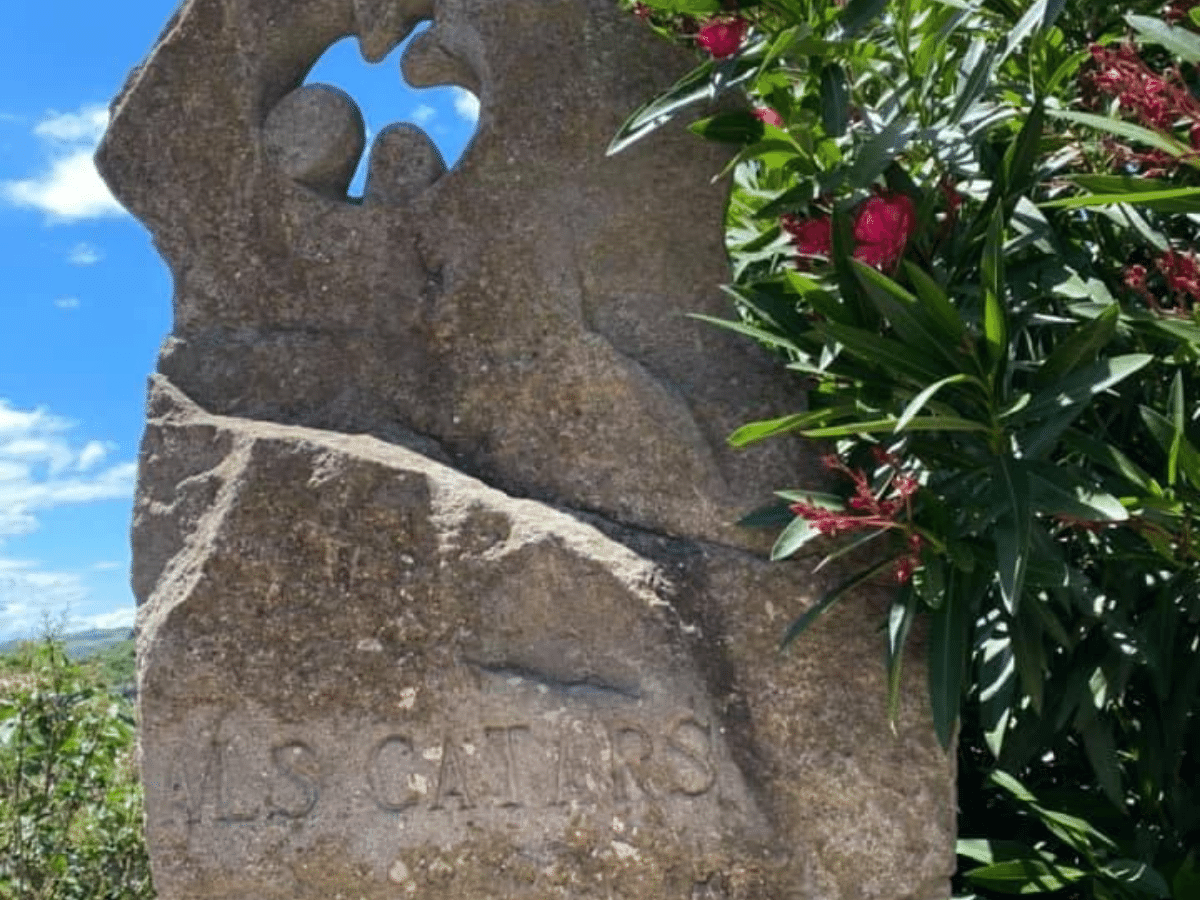 Minerve … for outdoor lovers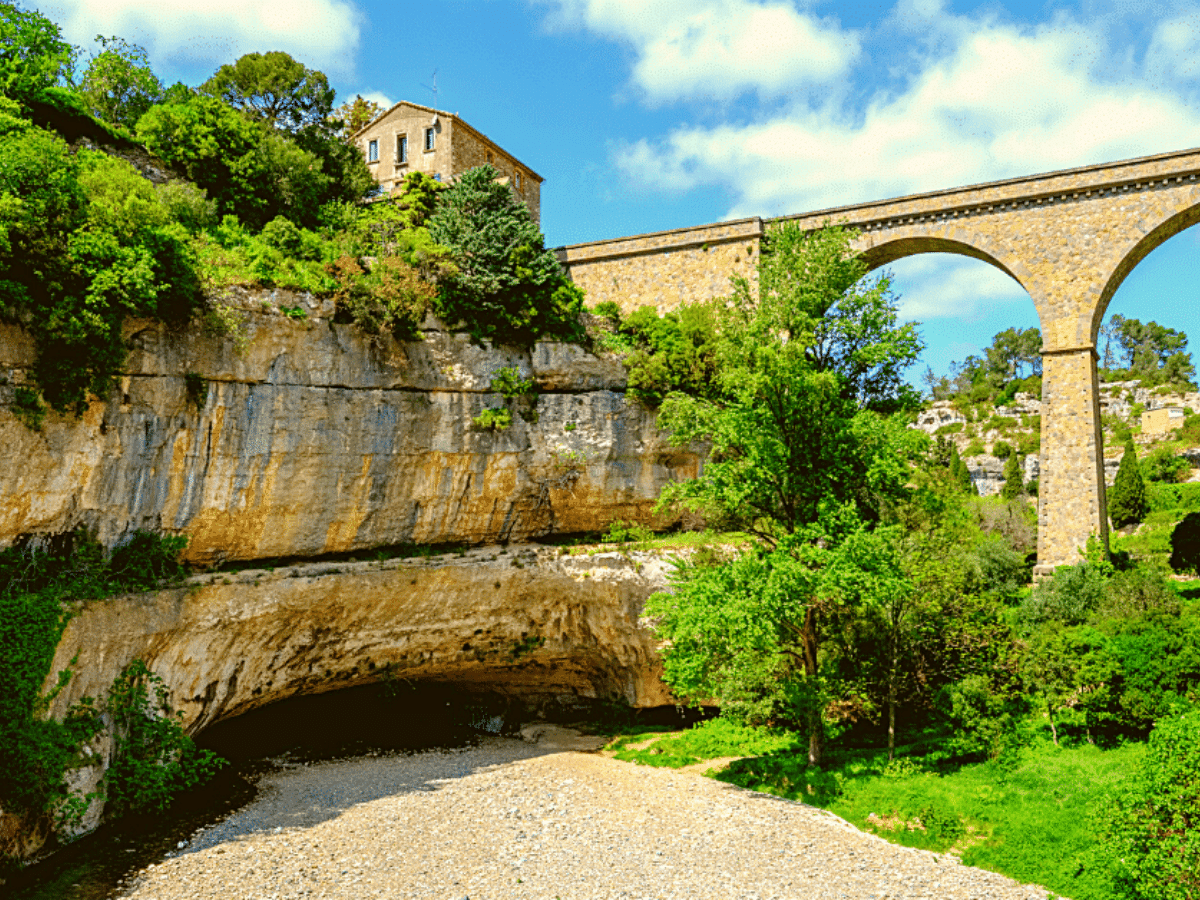 The village is situated on top of the gorge of the River Cesse.
Near the village the river disappears underground in a large, naturally carved tunnel.
There are a number of walks and hikes starting in Minerve and it's surroundings, taking you back into prehistory, through the fabulous scenery, with rock pools to cool off in.
There is a two-hour circuit that is best done between April and June – for more water and less crowds.
Or there are more in-depth hikes in the area for the braver amongst us!
Minerve is one of the best places in the Languedoc for scenery and a sense of history
Minerve is 20 km from La Calade Bed & Breakfast – 30 minutes in a car, 1 hour on a bike
Free Guide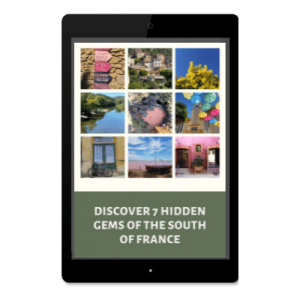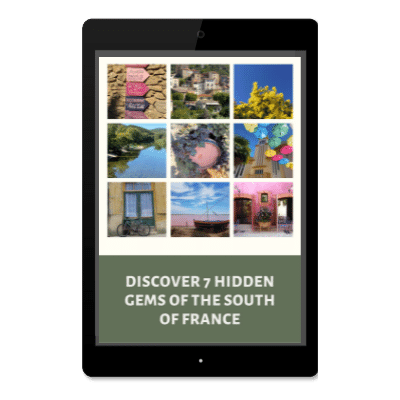 If you would like to read about other day-trips we recommend in the area please download our free guide